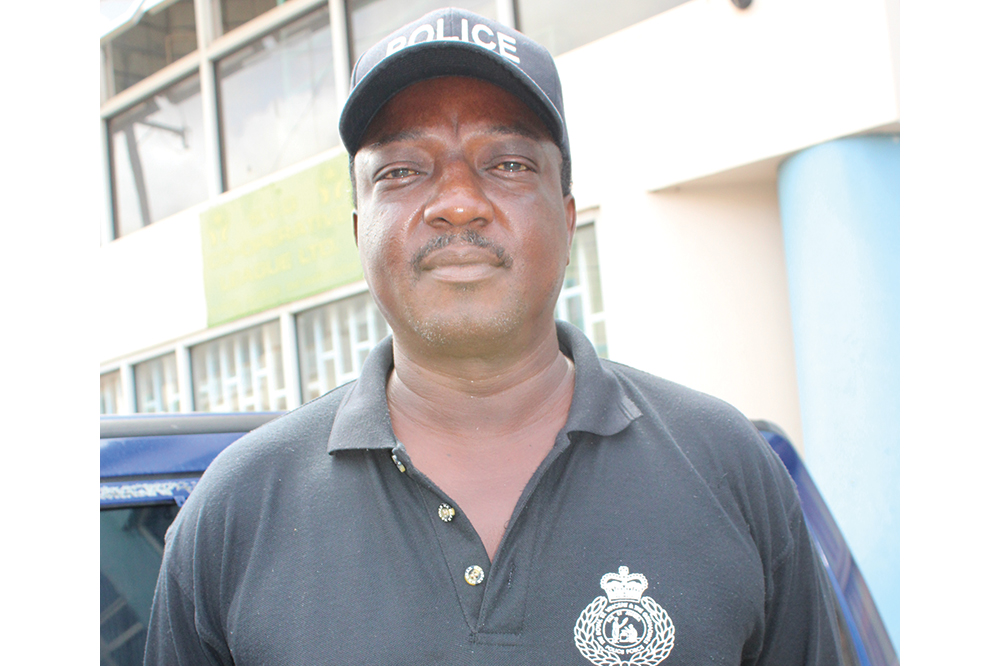 Police ballistics expert marks 29 years in service
A ballistics expert who entered the Royal St Vincent and the Grenadines Police Force (RSVGPF) when he was a still a teenager celebrated his 29th year of service this week.
It was July 8, 1991 when a 19-year-old from the village of Stubbs entered the Police Force in pursuit of a passion that had come from an attachment to police stories, military movies and because his two older brothers were already policemen.
Only three years after Julian Caine joined the ranks of law enforcement the future expert in everything gun related saw his own life threatened by a firearm.
He was not even on his own soil when the 22-year-old faced the barrel of a gun. Although he declined to speak about the details, Caine disclosed that he and a contingent of officers were in Haiti in 1994 when he was shot in his upper body.
"It was a frightening experience but from day one I'm always a stubborn and determined person, so when it first happened the fear was there, but after a day or two it was gone so I was relatively comfortable, and I was in good hands," the now 48-year -old Sergeant stated, noting that he received professional medical care after the incident.
Caine steadily moved up in rank, gaining Corporal 13 years after he began his police journey, and Sergeant 17 years in. "My last 12 years has been challenging, but as I say I have no regrets and I'm still holding on," Sergeant 411 said.
"It's a job I love, very close to my heart, I enjoy doing it so that's what I see I'm going to continue to do until I can go no more," he also said.
His 29 years have been spent mostly in operational units, including the Rapid Response Unit, and the Special Service Unit, where he is assigned now. Caine also did a short stint at the training school as an instructor.
Notably, he has received regional and international training in the United States, and is now a ballistics expert who gives evidence in court in this capacity regularly.
To the younger officers just coming in to the Force, his advice to them is that "Dedication and hard work pay off…respect for yourself, respect for your job, and you have to be well oriented. You have to know the people, you have to know the people in your community and you have to work along with them so that your work can be more easy."
To the organization to which he belongs, he remarked "we have a difficult task ahead and once we can work hand in hand, once we can support each other, once we can teach each other, I think we have a bright future."