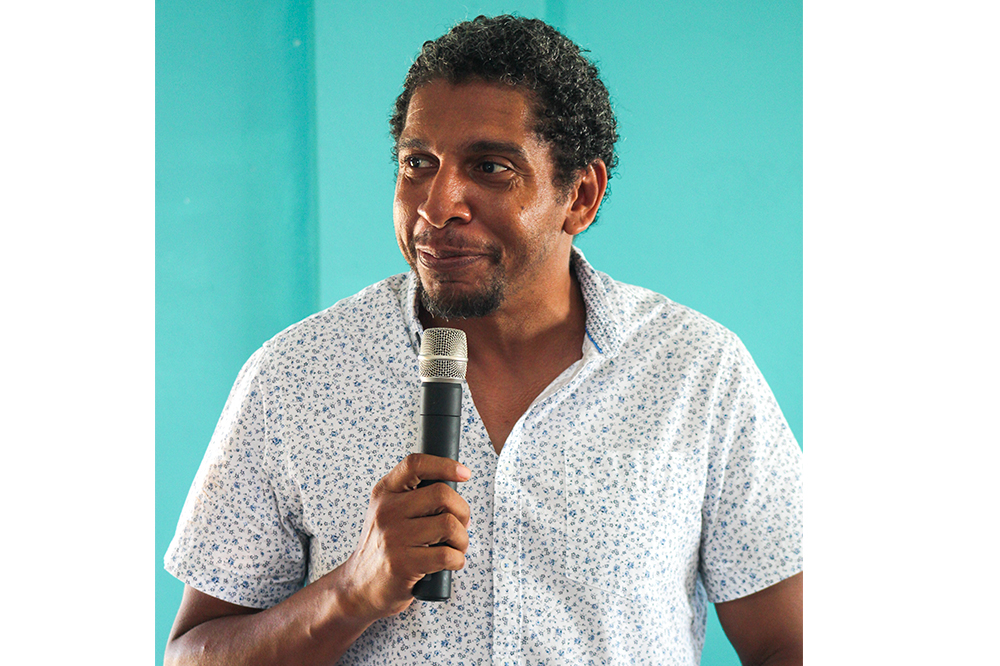 SVG's economy only down by 20 per cent – finance minister
Minister of Finance Camillo Gonsalves says that while many economies in the region are down by up to 50 per cent because of COVID-19, St Vincent and the Grenadines (SVG) is showing a decline of around 20 per cent.
This, according to the finance minister, is because SVG did not invest in tourism alone.
"And why are we only down 20 per cent? Because all our eggs are not in the tourism basket, we have a stronger agricultural base than many countries," Gonsalves told a recent gathering.
He said because of our focus on agriculture, in these times of a global pandemic, we are still able to send food to places like Trinidad and Tobago and Barbados while still feeding ourselves.
He noted also that the government's focus on construction, the building of roads and footpaths among other initiatives, have helped us keep the economy afloat and showed us that instead of coalescing into one basket, we have to think of new bases and new resilient pillars for the economy of the future.
"In a global, in an interconnected world, in a vulnerable world, we have to think about things beyond the traditional bases that have taken us to where we are today," noted Gonsalves while adding that one of the most critical areas in which we can invest and in which we must invest is the knowledge based economy.
He said that COVID-19 has taught us that the economic foundations of our countries are fragile and vulnerable.
"Tourism stopped instantly in St Vincent and the Grenadines and across the region and when the planes stopped coming, and when the cruise ships stopped coming that meant the hotel workers had to go home, that meant the farmers and the fisherfolk couldn't sell their produce to the hotels.
"That meant the taxi drivers and the tour bus operators stopped working and those people were out of work and it meant the economy of SVG and other islands ground to a halt," Gonsalves said.
Giving some statistics, he noted that in Antigua and Barbuda, a country of 90,000 people, over 20,000 are unemployed while a similar number of persons have applied for unemployment benefits in St Lucia.
"Those countries that were dependent on tourism stopped functioning economically," Gonsalves said, while noting that he is not referring to persons who were sickened or died from COVID-19.
"I am talking about countries that put all their eggs in the same basket. When the vulnerabilities of those sectors became exposed, we realized how precarious life is in these countries," the finance minister said.
He noted that before we think about hurricanes and what hurricanes can do to us, we must now think about what happens if tourism stops.
"How will the country pay salaries like everybody else if tourism stops?" Gonsalves questioned while stressing that persons involved in technology, like programmers for example, are not being affected much by the pandemic.
"All of Google's employees are currently working from home, but they are working. Seventy per cent of Facebook and Twitter employees are home because the skill they have and the talent that they have is not going to be subject to the virus or social distancing. They can continue to produce," Gonsalves commented.
He said that in SVG, we must think more about equipping our citizens with resilient, adaptable skills in the ever-changing world.
The finance minister said the surest way to do that is to improve educational level, improve the level of comfort with science and technology, and improve the ability to innovate and think outside the box.
He said we must view technology, Internet connectivity and Information and Communications Technology (ICT) skills as developmental accelerants and look at creating local solutions and shy away from importing the expertise.
"We have the brains, the ingenuity and creativity and inventiveness to do it ourselves affordably through technology," Gonsalves said.