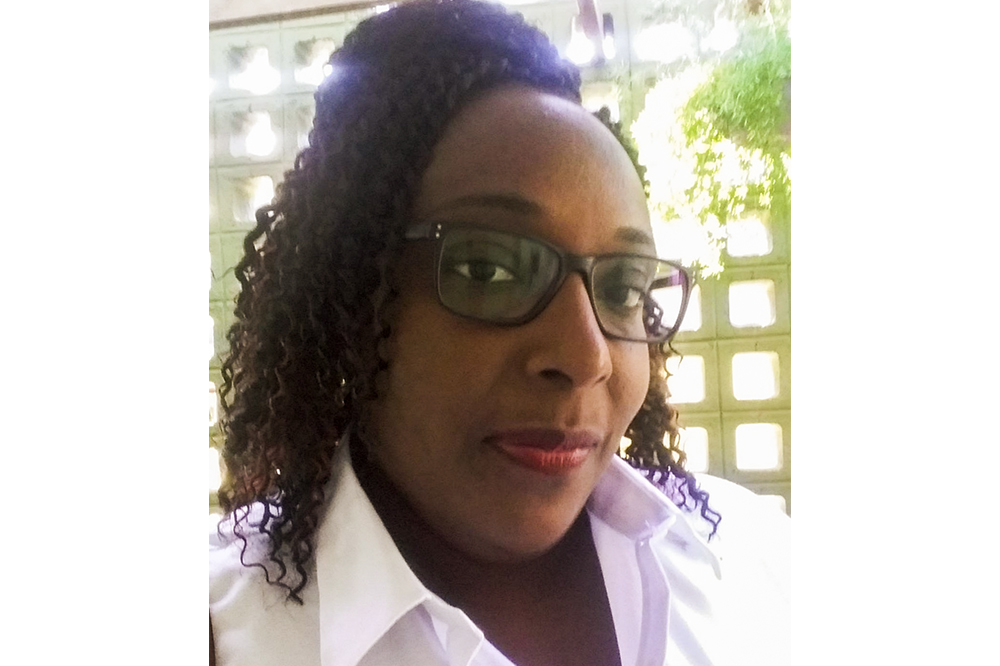 Vincentian among second cohort of UWI STAT Ambassadors
A Vincentian is among six students recently inducted as a UWI Student Today Alumni Tomorrow (UWI STAT) Ambassador.
LaToya Creese of St Vincent and the Grenadines is one of the six Open Campus undergraduate students from four countries who took part in the induction ceremony which was held virtually.
Dr Luz Longsworth, Pro Vice-Chancellor and Principal of The UWI Open Campus in her remarks to the Ambassadors stated, "as a proud Alumna of The University of the West Indies, a proud supporter of The UWI STAT programme and a proud Principal of the Open Campus, I am pleased that the Open Campus has yet another corps of UWI STAT Ambassadors who will go forth and represent the Campus and the University with distinction, while building your own brand and your own successful paths."
The other students are: Annissa Moulon and Rhona Riley – Dominica, Kion Orr and Shirlyn Simon – Trinidad and Tobago, and Tamara Patten – Cayman Islands.
The UWI STAT Ambassadors are the Vice-Chancellor's Student Representatives on all five UWI Campuses. This programme provides students with opportunities to integrate with fellow Caribbean and international students. It encourages the development of leadership skills and provides them with varied experiences to enhance their education and develop their leadership skills through involvement in campus, community and alumni activities.
The main objectives of The UWI STAT Ambassadors Corps are to promote UWI, foster "Pelican Pride" and loyalty to Alma Mater, encourage Caribbean integration and the CARICOM Single Market and Economy (CSME), promote HIV/Aids prevention in the Caribbean and promote Disaster Mitigation and Climate Change Resilience.
Dr Longsworth in delivering the Vice-Chancellor's message to the Ambassadors, stated, "you are becoming Ambassadors at a very critical time in history, not just the University's history but in world history. You are an Ambassador for the top University in the Caribbean, the University that has been listed and ranked in the top four percent of universities internationally. Therefore, you have great responsibility to go forth to make an impact on behalf of our University and our region."
Further, "as we survey what is happening in the world…, The UWI STAT Ambassadorial Corps has as its major tenets the representation and advocacy for integration, for climate action, and for ethical practice. Your role now as Ambassadors of The University of the West Indies, a beacon of excellence in the Caribbean and beyond, becomes even more highlighted at this time of critical importance in the history of our region. The UWI STAT Ambassadors are by nature change agents and there is so much to change in our world and in our region. We know that an integrated Caribbean is the only way that we will as small developing states survive the three c's that the Vice-Chancellor speaks of, non-communicable diseases/chronic diseases and the climate change effects. Your portfolio is a large one and much more important than some people perhaps imagine."
"Your term of office as Ambassadors for the Open Campus will be particularly exciting and I look forward to the agenda that you will set and implement in the next year. As you go out into the world with this new pin on your shirts, remember that you represent an excellent heritage of people who have fought, who have overcome, who continue to fight and will continue to succeed. I wish all of you great success."