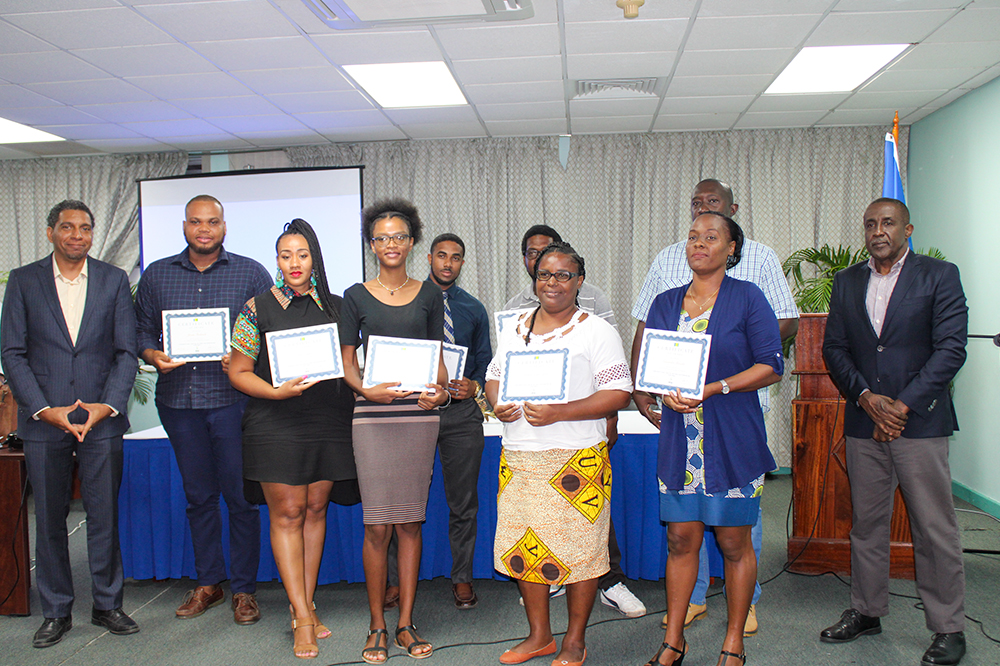 PRYME launches online platform for local entrepreneurs
Applying for a grant to inject much needed funds into their businesses just became easier for Vincentian entrepreneurs through the launch of PRYME's online platform.
The website for the government programme was launched on Tuesday afternoon at the Ministry of Foreign Affairs conference room in the presence of officials and representatives from the second batch of grant recipients.
"The PRYME website and online application is not coming a moment too soon. We really need this. It is going to make it even more convenient for those who have not applied yet, to apply online in a very user friendly environment," Anthony Regisford, the chairman of PRYME's steering committee said.
He encouraged persons to not be intimidated by the virtual platform, which he described as simple, more secure and hassle free than working with the hard copy of the application.
Regisford said applicants will receive a notification within minutes of submitting the application and a reference number which can be used to make inquiries if necessary.
"It will speed up what we do when we process. It also will help us to create or manage the database of your names, process of request and all demographic information that we need and so I want to encourage all who have not yet applied to shift focus towards online application," he said.
The PRYME programme is the brainchild of this country's finance minister, Camillo Gonsalves and will see almost $5 million in grant funding being injected into local small businesses.
At Tuesday's launch, Camillo Gonsalves said that the website will provide Vincentians wider access to PRYME applications. But physical applications will still be available for persons who need it.
According to the finance minister, more than 1500 persons have applied for PRYME and PRYME Plus as at June 12.
And a second batch of 80 persons were recipients of grants on Tuesday, totalling over $600,000.
He also told grant recipients that the Government of St Vincent and the Grenadines was providing them with the opportunity to "fly with wings unclipped".
"…Unclipped by debt. Give you a grant, trust your hard work, your entrepreneurial spirit, your desire to succeed and know that you not paying back a loan, but you will pay us back many times over by the success of your business, by the money you inject into our economy, by the people you hire, by the other things you buy from other suppliers. You are an economic engine in St Vincent and the Grenadines," Gonsalves said.
Prime Minister Dr Ralph Gonsalves also attended the event on Tuesday where he said that economies depend a great deal on small businesses.
And he urged the latest batch of grant recipients to remain focused and be serious businessmen and women.
"I want you to feel it in your being. It must be a noise in your blood and an echo in your bone, that you are a businessman or a businesswoman. You are an entrepreneur. To get the timid idea out of your head that 'boy I trying a thing', you have to have the confidence and you have to carry your mental equipment, I'm going to succeed…" Ralph Gonsalves said.
Persons wishing to apply for PRYME grants may do so via the website, www.pryme.vc.