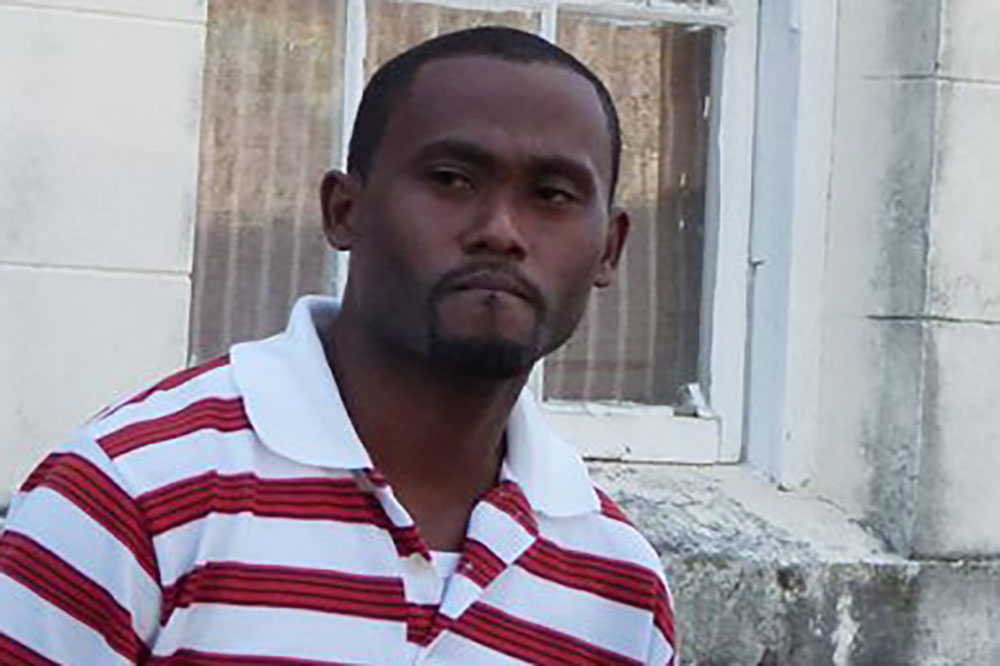 Convicted Sexual Offender sparks Public Outrage
This year's contribution by convicted sexual offender Eugene Noel to the Prisons' Public Speaking Competition has sparked public outrage.
But Superintendent of Prisons Brenton Samuel says that Noel, like any other inmate, has a right to take part in the competition if he thinks he can contribute to the discussion.
This year, the competition asked inmates to debate the topic, "Can More Be Done to Combat the Rampant Increase in Sexual Offences in SVG?".
The issue is that Noel, a former policeman, is currently serving a total of 30 years in prison after being convicted on six counts of unlawful sexual intercourse with a girl under the age of 13 years.
Additionally, Noel is expected to stand trial again in relation to another sex charge. He is charged alongside Ricardo Miller that he did, on February 17, 2017, at Canash, have unlawful sexual intercourse with a female without her consent and they were reckless as to whether she consented or not.
Both men have maintained their innocence.
In his presentation during the competition, Noel said that sexual offences are increasing rapidly in SVG but there are vital mechanisms in place to help with the reduction of these offences.
He said that despite these mechanisms, over the years, sexual offences have been committed by a wide range of persons in the society including teachers, students, politicians, church leaders and policemen.
He added that these offences have brought shame and discomfort to victims and in some cases, the attacks have left victims with long term psychological effects.
Coincidentally, during Noel's sentencing Justice Brian Cottle had noted that there was a psychological impact on the victim, who had said in her own words that she felt taken advantage of.
Noel said that sexual predators usually prey on vulnerable persons and the laws in the country, while they exist, have not done much to curb the crimes.
He said that in an effort to fight sexual crimes, the system can use rehabilitated sex offenders.
"We use recovered cancer victims to educate others about cancer. We use HIV victims to educate others about HIV/AIDS. We even use rehab drug addicts to educate the world about drug abuse. So why can't we use rehabilitated sex offenders to educate others about reducing sexual offences in our society," Noel commented while adding that he believes he can be that perfect example.
During his trial Noel maintained his innocence.
He said that sexual offenders must ask themselves if going to jail is worth committing a sexual offence.
"Ask yourself, does a jail time worth sexually offending someone? No, it doesn't. So, respect yourself by respecting the decision of others. Silence does not give consent to have sex. If a girl consents to have sex with you, do your research about her age before having sex. Practice abstinence by training your mind in controlling your sexual desires," Noel said.
When the clip of Noel's presentation was released on television and on social networking site Facebook, users of the popular site chastised Noel, opining that the authorities should not have allowed him to speak on such a topic.
On Wednesday when contacted, the prison Superintendent said they normally invite all inmates to participate.
He said that Eugene has been convicted of a sexual offence and in his opinion, taking part in the competition can help to rehabilitate him.
"In order to compete, you must say what is good, what is bad in the subject matter and this would help to guide you in your own dealings with the particular subject.
"So, if it can help to deviate him away from that sort of thing, I would be happy," said Superintendent Charles.
Eugene placed second in the competition, while former journalist Junior Jarvis placed first and Alanna Hudson third.