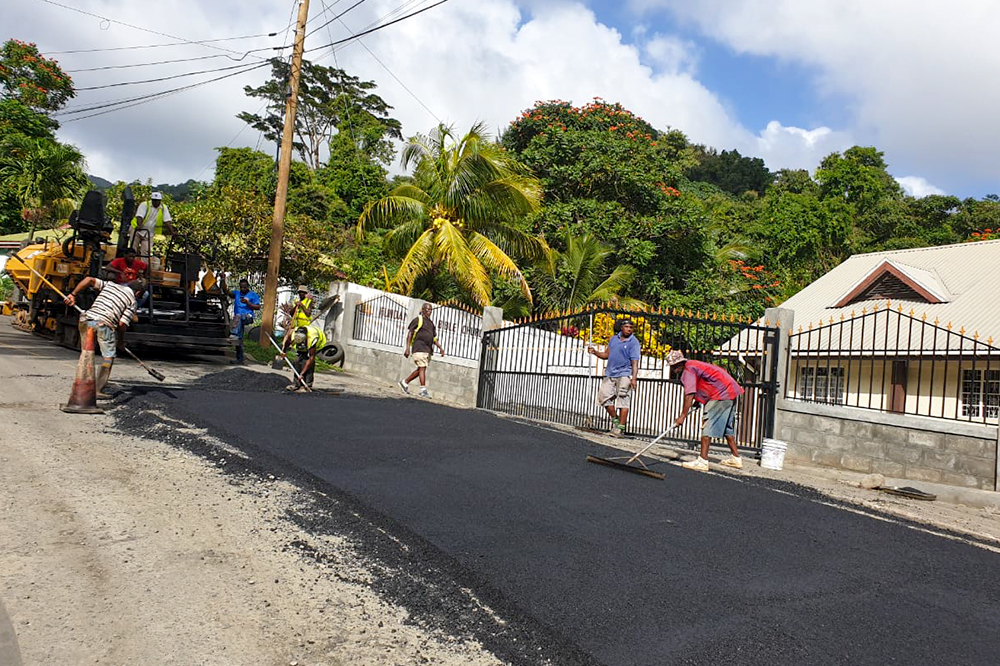 Francis urges road users to be patient
Amidst complaints of works being done on the Nelson Mandela Highway so close to Christmas, Minister of Works Julian Francis is asking persons to be patient.
On Monday, Francis said the works will be completed before the Christmas season is finished, so he is asking persons to bear with the contractors a little longer.
The repair to the Nelson Mandela Highway, formerly the Leeward Highway, is a $25 million road rehabilitation project, which began in 2014. The highway was renamed in July 2018.
But soon after work on the highway was finished, the surface developed faults and minister Francis said the contractors, Dipcon Engineering Services, were expected to correct the issues.
"It is true that it is close to Christmas, but the year is done and they wanted to finish it," said Francis who noted that the road has been deteriorating over the last two years.
He said new base material has been put in along with the construction of French drains, which is time consuming work.
"This is the final stage that they are going through and it is a pity that it came so late in the year," stated Francis. "The work is being done under the same contract and while it is an inconvenience and people are cursing, you have to take the curse and fix it," said the minister.