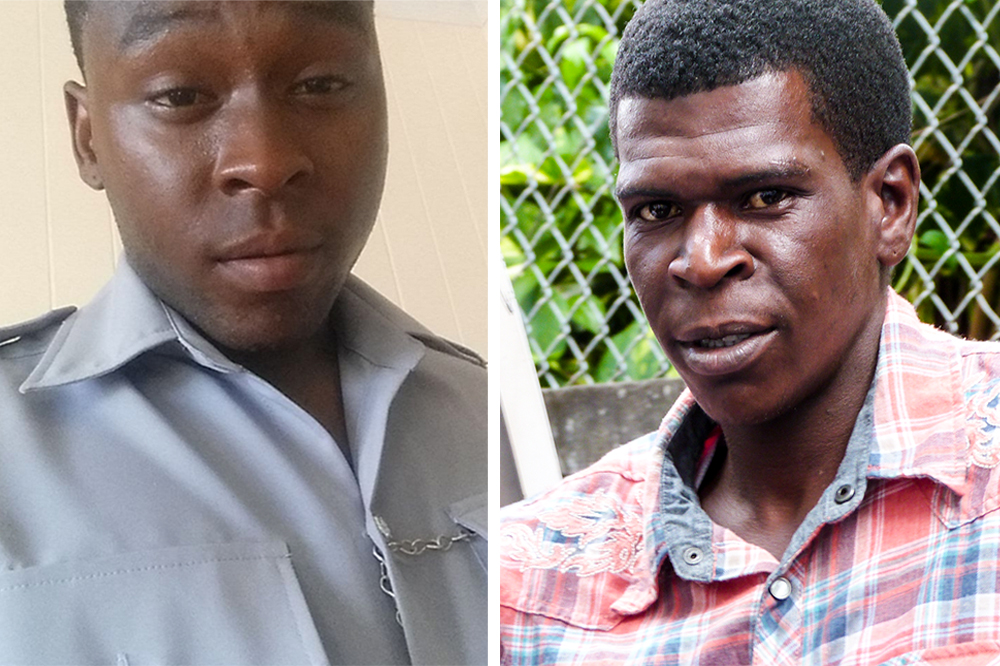 Shot Auxiliary officer still battling for his life
An auxiliary police officer who was shot at Heritage Square last month continues to fight for his life at the hospital, but his condition is rapidly deteriorating, and he is only able to blink.
Senior Prosecutor Adolphus Delplesche informed that Kurtlan Jack, a 23-year-old auxiliary police officer of Campden Park, is still warded at the Intensive Care Unit (ICU) of the Milton Cato Memorial Hospital (MCMH) since being shot in the abdomen and the side of the neck on Friday, November 22.
The prosecutor, giving an update at the Serious Offences Court yesterday, was informed by medical personnel at the ICU that the patient's medical condition is "deteriorating rapidly". Like Judson Jacobs who was shot in Canouan on November 23, Jack too is paralyzed, Delplesche informed.
However, the prosecutor stated that Jack's condition is worse than Jacobs'. The 23-year-old auxiliary officer is said to be unable to raise his head, and only able to blink.
The situation is "serious, serious", he stated.
"This doesn't sound good at all," noted Chief Magistrate Rechanne Browne Matthias. She told defense attorney Grant Connell that she was denying bail to his client, Tyson Spencer and that this decision will be reviewed on December 16.
Spencer was first charged last Monday, December 2, with one count of attempted murder as it relates to Jack. Spencer was also charged with two counts of unlawful and malicious wounding, allegedly committed on the same night, at Heritage Square. The victims in these cases are Dwayne Peters, a 32-year-old unemployed man and Deron Quashie, a 28-year-old male of Choppins. Peters was reportedly shot in the knee, and Quashie the left side of the abdomen.
Spencer, a 30-year-old farmer from Green Hill, did not seem worried as he was taken away from court yesterday.