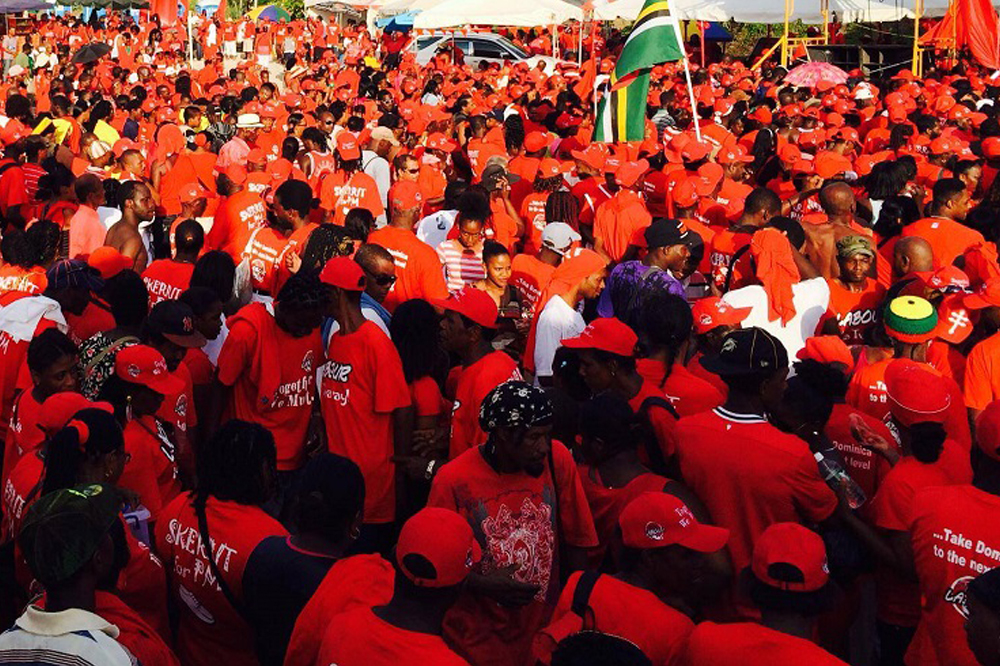 DLP wins fifth consecutive election
The Dominica Labour Party (DLP) led by Prime Minister Roosevelt Skerrit won an unprecedented fifth consecutive term, including four under his prime ministership, in the December 6 general elections in Dominica.
The DLP won 17 of the 21 seats, while the United Workers Party led by Lennox Linton won the other four.
The was a voter turnout was 53.66 per cent of the 74,895 registered voters.
Of the 39,702 valid votes cast, the DLP got 59.3% (23,541), while the United Workers Party got 40.7% (16,161) of the vote.
The new House of Assembly will include a record eight women. This includes Melissa Poppone-Skerrit, first timer and the wife of Prime Minister Roosevelt Skerrit who won the Roseau Central seat which has been a stronghold of the United Workers Party.
Joseph Isaac, who previously held the Roseau Central seat for the UWP before crossing the floor to become a DLP Minister, contested the Roseau North seat for the DLP but lost.
UWP's deputy leader, attorney at law, Joshua Francis lost his Roseau South seat to newcomer Cherika Lockhart Hypolite. UWP's Ezekiel Bazil also lost his Wesley seat to newcomer Fidel Grant.
In the closest race of the election, the UWP's Ernie Lawrence Jno Finn defeated the DLP's Octavia Alfred by only 13 votes to win the Castle Cruce seat.
In Morne Jaune/Riviere Cyrique, Gretta Roberts retained the seat for the DLP. Her late mother, Gertrude Roberts held the seat from 1990 to 2005 for the UWP.
Voter turnout was 53.66% of the 74,895 registered voters.
The polls were monitored by teams from the CARICOM Election Observation Mission (CEOM); Organization of American States (OAS) Electoral Mission, and Commonwealth Observation Group (COG).
The teams met with stakeholders, including election management officials, representatives of political parties, civil society groups and others, and were deployed to observe the election environment, including related court proceedings and polling day preparations.
The missions generally concluded that voters were able to cast their ballots without intimidation or fear, and that the results of the election reflected the will of the people of the Commonwealth of Dominica.
Roosevelt Skerrit, 47, was sworn in as Prime Minister on Saturday before a packed audience of Skerrit's family, friends and supporters. Skerrit thanked God and the people of Dominica for allowing him to govern the island for another five-year term.
Skerrit said that his new Cabinet would be sworn in on December 17, 2019. (Source caribbeanelections.com)