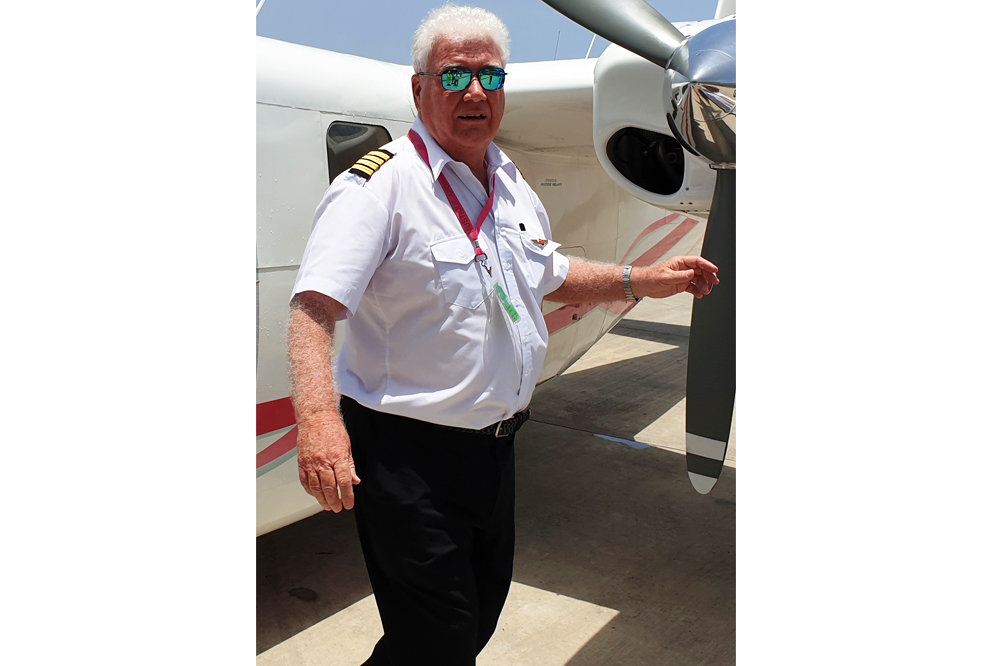 Since 911 the cost of running the airline has increased dramatically – Palmer
During the period around the year 2000, Caribbean travellers were able to buy cheap airline tickets and fly to destinations around the region for as low as USD$40.
Now, airline tickets are pricey, and people complain, but proprietor of Mustique Airways Jonathan Palmer believes that the prices being charged are realistic and in keeping with the modern airline industry.
"I read a lot about the airport taxes, but since 911 (the September 11, 2001 attacks) the cost of running the airline has increased dramatically, more than 100 per cent," Palmer told SEARCHLIGHT.
The veteran pilot, who retired from flying on August 16 said that insurance, spare parts and the cost of almost everything to do with the industry are high, so to make an airline sustainable, one has to charge accordingly.
He said the arguments about affordability are forced by the fact that airline operators have to make money.
"You have to charge realistic fares to keep the airline going and if you don't get the fares, the airline starts to cut corners and the first place you cut corners is maintenance and then the airline becomes unsafe," Palmer said.
He acknowledges that the airline business is a difficult one and customers are complaining, but there is hardly anything that can be done.
"I do believe that the taxes need to be addressed and lowered where possible, but then the governments have airports to look after at an enormous cost," said Palmer.
He noted that in the period when Caribbean Star, LIAT and Carib Express were competing in the region, fares dropped, and people started flying.
"But then they lock up Stanford and that was it. And now you pay realistic fares," said Palmer.
Robert Allen Stanford is an American convicted financial fraudster and former financier. He is currently serving a 110-year federal prison sentence, having been convicted in 2012 of charges that his investment company was a massive Ponzi scheme and fraud. He was the owner of Caribbean Star, an airline that drove down ticket prices in the region between 2000 and 2007.
Palmer said that during that period, the price of airline tickets was unrealistic.
"We were just spoilt during that period and you didn't have to think about it. You could just jump on a flight and pay $40 and go St Lucia and life was good.
"It was a bubble and it wasn't real, and you could go all over because it was affordable, but it wasn't realistic and I think that people want to go back to that era," Palmer commented.
He said that over the years, the airline industry has become complicated with the various rules and regulations.
"The rules and regulations they have are just overwhelming and I think in some ways it is a distraction," said Palmer who noted that when he started flying 46 years ago, pilots enjoyed flying.
"These days you have paperwork and endless thing to fill out and that is a distraction to your concentration because as you're flying, you have to fill out all these forms," said Palmer.
He added, "we had more fun, free and easy and of course no cameras and nothing so, so you go and do your thing, skate through the Grenadines and nobody taking pictures, but nowadays it's a sort of bitterness and it's too competitive and I think the fun has gone out of it," said Palmer.
He said his retirement from flying has come, but he is really happy that his career developed in the era that it did.