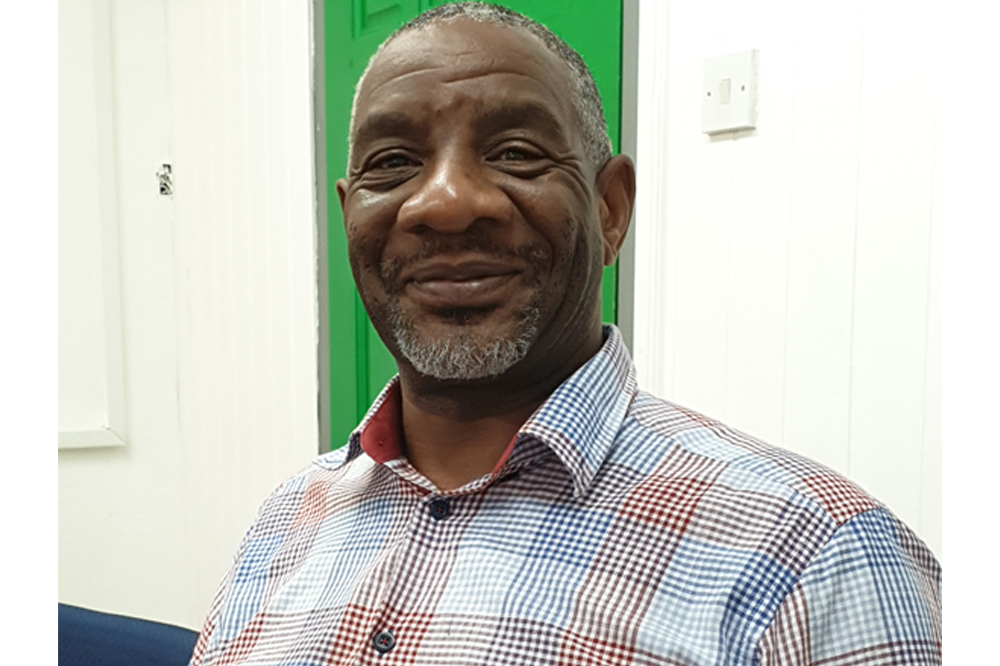 New party may contest next general elections
Vincentians may have another political party to consider when the next General Elections come around.
Derek Richards-Jones, born in the United Kingdom to Vincentian parents (originally from Troumaca) has founded a new party — The SVG Party.
Richards-Jones told SEARCHLIGHT on Monday that he is in the process of recruiting persons to contest all 15 seats in the next elections, constitutionally due by 2020.
Richards-Jones was adopted as a child and a few years ago he found his birth mother who he said brought him to SVG in February 2018.
"I didn't even know I was from here and I fell in love with the place," explained Richards-Jones who has moved permanently to SVG and lives at Campden Park with one of his aunts.
He said he has travelled all over the world but nowhere he has been is as beautiful as SVG.
"I just had a connection here and I have spent most of my time here since February 2018," said Richards-Jones who is fully settled in the country.
He said he has made a lot of money in the technology industry and is hoping to bring his expertise to SVG.
"I saw even though the country is such a beautiful country there is a lot of underlying issues and I thought, how can I help out?" he told SEARCHLIGHT.
He said in order to help and for persons to understand what he was about he thought the politics route was the best route to take.
"I have since found it is the most difficult route to take and there are a lot of problems to overcome, but challenges are challenges and I greatly accept that challenge to help SVG and the people," he said.
The aspiring politician said that The SVG Party currently has nine members, but they are not yet ready to reveal the names because of fear of victimization.
"I don't think that people need to know who we are until we want to publicly come out and show our faces," said Richards-Jones who said they have nothing to hide but he has received a lot of abuse on Facebook.
He said the abuse is understandable and he accepts it but there is no reason for the candidates to have the same thing done to them, especially if they are not going to contest the next elections.
Richards-Jones believes that The SVG Party's current candidates, varying in age between 28 and the early 70s are a good crop of persons.
"It's a whole range of people from society and one other person who lives overseas," he offered.
In relation to the abuse he has received, he said that people have been taking this route because they don't understand what he is trying to do and because they mistrust foreigners.
"There have been so many issues with foreigners coming in and making money and ripping the country off and going, so people are naturally hesitant and they don't understand why I want to help out," said Richards-Jones who said he has in mind which constituency he wants to contest but he will not disclose that as yet.
He noted that he did not join up with one of the already established parties because they have their own histories and aligning with either one is a mistake.
"They are set in their ways and they have different outlooks and my personal opinion is that there have been 30 to 40 years of either the NDP or the ULP and the country is in a worse state now than it was before Independence, so I am not quite sure that aligning myself with one of these parties was a good idea," he said.
He added that another reason for not choosing a side is because the country is already divided so once persons consider you are on one side, straight away you lose half of the country.
"I think that having a new party that welcomes both sides, we can actually make more progress than is being made at the moment.
"We are not saying we don't want you, we are saying we want inclusiveness, everyone has a role to play and everyone has a part to play, but if we get too hang up with red or yellow we defeat the purpose, so the idea is get like-minded people together who are looking out of for the country instead of individuals on just party lines," said the divorced father of two, whose party colours are black and gold.