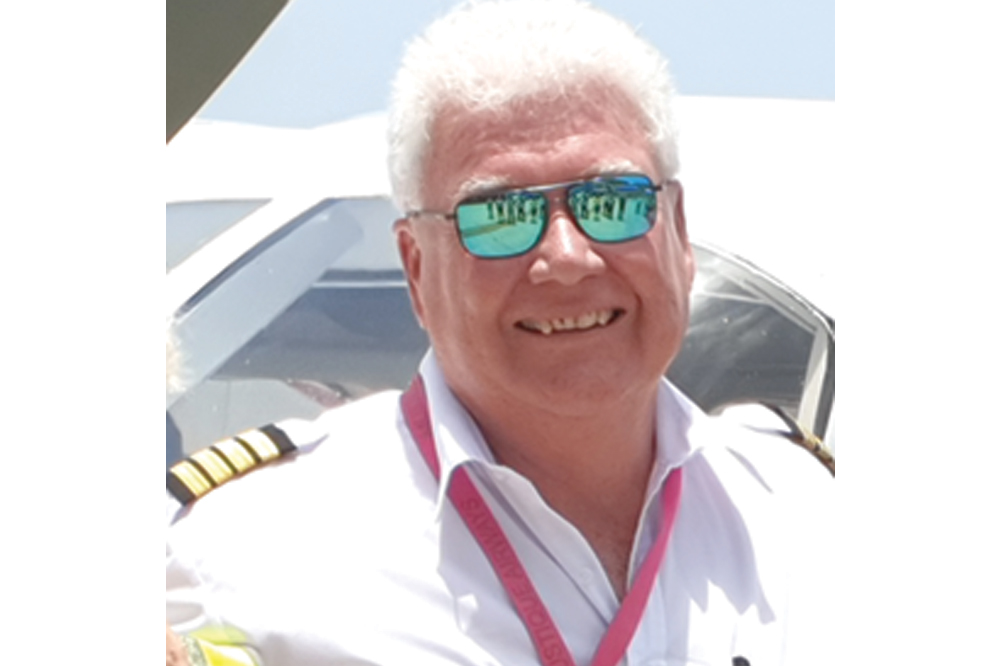 Banks turned me down on hangar investment at AIA – Palmer
When businessman and pilot Jonathan Palmer wanted to invest in a hangar at the Argyle International Airport (AIA), none of the local lending institutions wanted anything to do with the idea.
"When the airport was being built, it was so controversial…I was not able to get funding from any financial institution because they looking at me like a crazy man saying it will never open and it would never function, so I got not a cent from anybody because all you ever heard was this rhetoric, so in the end we just pulled it out of our pockets," Palmer told SEARCHLIGHT on Friday August 16 after making his last commercial flight into AIA with a plane owned by his company Mustique Airways.
What the veteran pilot of 46 years pulled out of his pocket was a $7 million investment to see the building of a modern hangar at AIA.
Palmer said when construction of the AIA began, he did studies and analysed the government's decision and his findings pointed to the hangar project being perfectly safe financially.
"I made a commitment to build this hanger and I had to have it open the day the airport opened, and I was able to do it," stressed Palmer who also designed the hangar.
He said the hangar is built on airport land and he has a lease and although doing that was a risk, it is worth the risk.
"At the end of the day, there is $7 million on a piece of land I don't own. How many Vincentians are going to do that? That is my commitment, and this is really a springboard for young Vincentians to develop their careers and that is the most important thing to me, it's my legacy and that it continues," Palmer told SEARCHLIGHT.
Palmer's retirement from commercial flying was forced by regulations which say that a pilot has to retire at 65 years old. He celebrated that milestone on Saturday August 17, one day after his retirement.