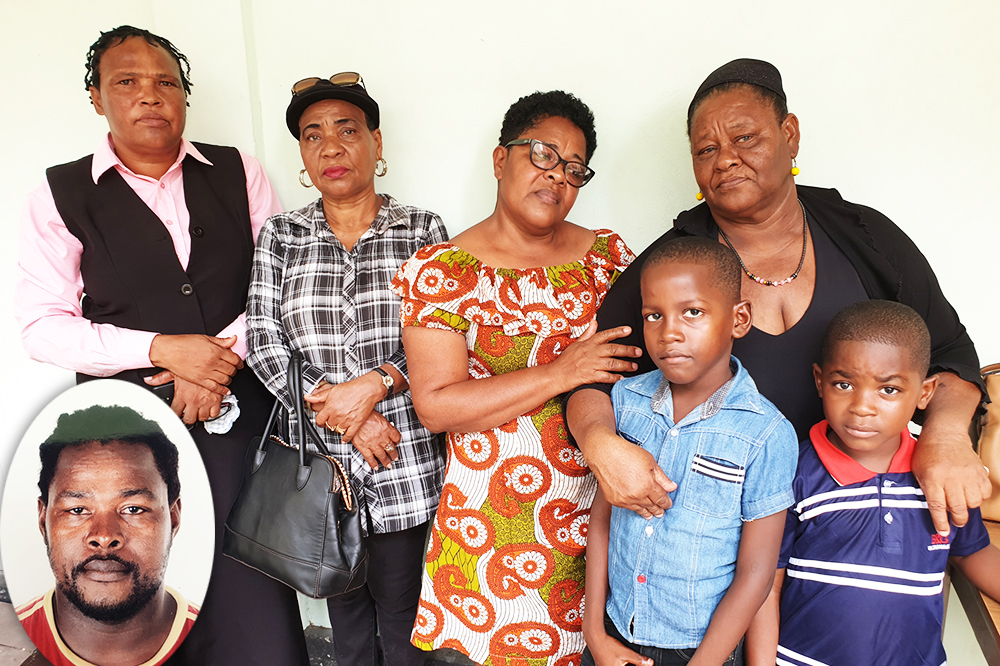 Man shot dead in vehicle at Diamond
The last thing Evonnie "Menna" Nanton did for her son Sylvan Nanton was give him a hot meal.
"I gave him his food and he thank me, and he was eating and texting, texting, texting on his phone," Evonnie told SEARCHLIGHT outside the morgue at the Milton Cato Memorial Hospital (MCMH) yesterday.
Sylvan, 41, was shot and killed in his vehicle at Diamond last Friday, August 16 around 5:45 a.m. According to investigators, Nanton was discovered unresponsive with gunshot wounds about his body in Motor Vehicle PK 927.
The vehicle was parked in the vicinity of Yankee's Supermarket.
Sylvan's mother said her son lived on the lower level of their home in Breezy Hill, Diamond, and after he finished eating sometime after 7 pm last Thursday, and left the upper level where she lives, she thought he had gone to his part of the dwelling.
But that was not the case and at around 6 a.m. last Friday, a woman came with the bad news that Sylvan had been shot and killed.
"I feel very bad how they kill me son brutal," Evonnie told SEARCHLIGHT while revealing that the construction worker has left three children behind, ages 13, 11 and 8.
"I feel bad. All body got their bad way and good way, but he was good to me. I leave justice to God and the government," said Evonnie.
When asked what she thinks may have caused someone to kill her son, Evonnie answered, "me nah really know but them say ah girlfriend thing".
Rumours are that Sylvan may have been murdered because of his relationship with a young lady from the area. Relatives said he was warned about his association with the female but ignored the advice.
Police have detained a male from Diamond in relation to the slaying, but up to press time no one had been charged.
Sylvan was one of two men to die from gunshot wounds last Friday. At around 8 p.m., Nyanga "Namsy" Sam, a Paul's Avenue resident was shot and killed.
The 32-year-old Sam was hanging out with friends in his area when he was shot twice in the face. He died on the spot.