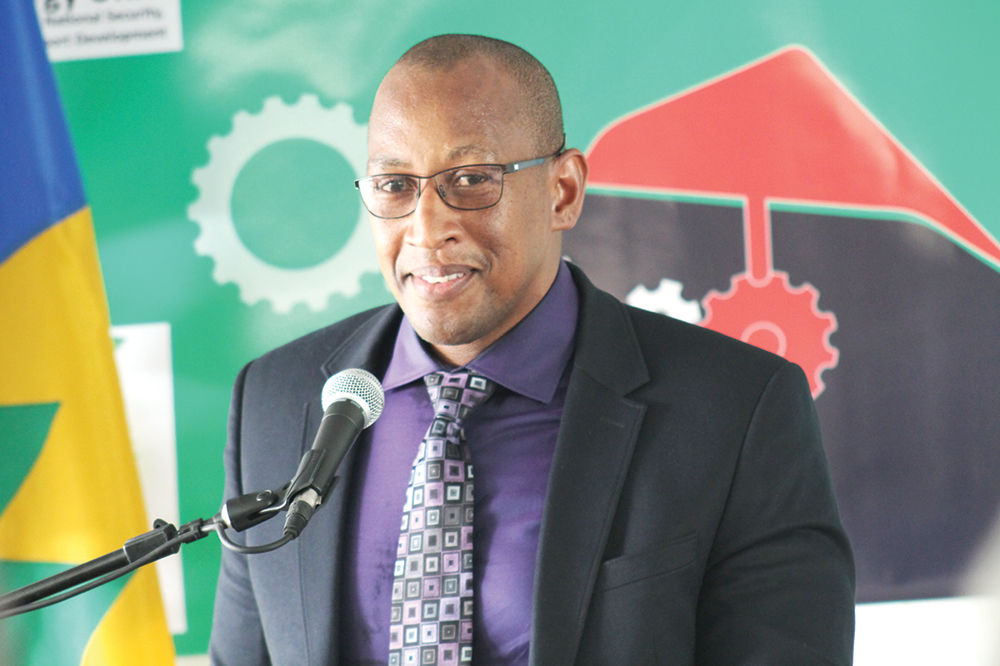 SVG only pays if geothermal project is a success – Director of Energy Unit
The exploratory drilling for geothermal energy at La Soufriere is being funded by a contingent grant which will only have to be repaid if the project is a success.
Ellsworth Dacon, the director of the Energy Unit made this clear to SEARCHLIGHT in an interview yesterday.
St Vincent and the Grenadines started exploratory drilling at Bamboo Range, La Soufriere three months ago under the direction of the St Vincent Geothermal Company Limited, which is owned by the Icelandic company Reykjavik Geothermal and the Government of St Vincent and the Grenadines.
The drilling contract is being executed to the tune of US$21 million.
On Wednesday, it was reported that the first well yielded the right amount of heat, but not sufficient permeability for the generation of geothermal energy; and if the other two wells fail, the government would have to repay the loan which was taken to fund the drilling.
However, Dacon told SEARCHLIGHT that the report was false, because if there is no geothermal source, the government will not have to pay back any money.
"This is absolutely untrue. That is completely unequivocally untrue," he said, while noting that government has a contingent grant which means that it is contingent upon the success of the project.
"If it successful, then it is a loan, and the loan is very low. It is a 3.5% interest loan so that loan is USD$15.9 million. If it is failed and then you don't have any wells, then it is a grant, so it is contingent grant," said Dacon.
He said that the way the financing is set up, the facility mitigates the risk so there is no exposure to the government or no stress on the government to pay back monies if the project fails.
"…Because they are exploring, and it is possible that it is not successful, but you don't know," said Dacon who noted that the government raised over $6 million in grants and the contingent grant is being used first.
This contingent grant, according to Dacon, is a grant through the International Development Bank (IDB) which comes through the Caribbean Development Bank (CDB) and this is the money being used to do the first phase of drilling.
"If it is successful and the plant goes forward, we start paying back the loan," explained Dacon who added that the pay back is tied to the income from an operational plant.