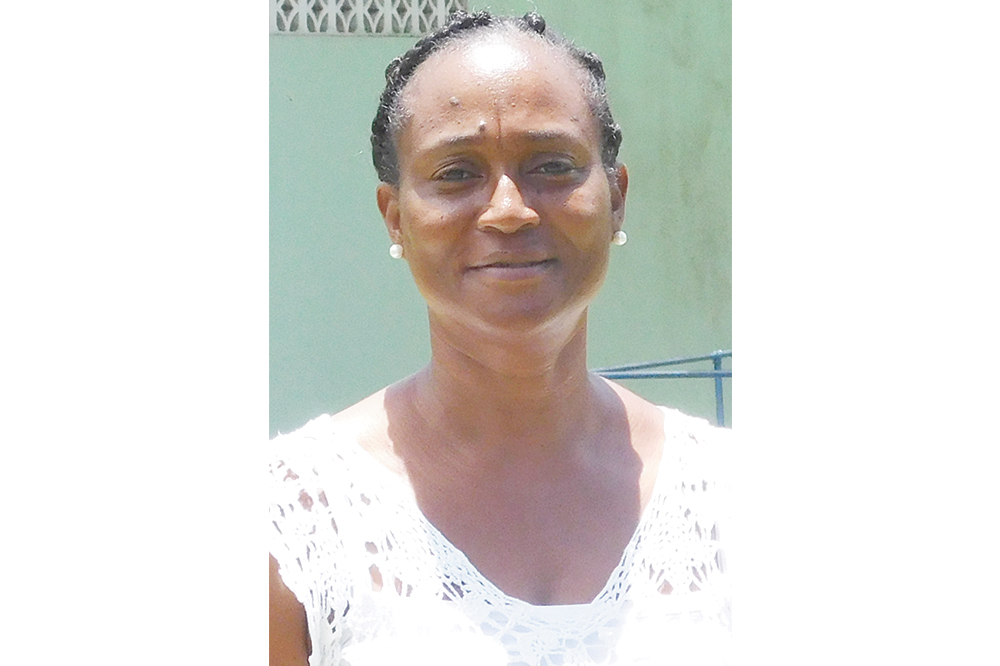 Once you put in the hard work, you will be rewarded – Beache
The retention by the Girls' High School of the top position in the country in the CXC Caribbean Secondary Education Certificate (CSEC) results is a testament to hard work.
This is what Michelle Beache, the Headmistress of the all-girl institution had to say when asked about the school's 96.90 per cent pass rate this year.
"It just goes to show that with the hard work that people put in, their work is rewarded, so I'm really happy that they are once again in the top position. I am very happy," Beache told SEARCHLIGHT on Wednesday.
Although it is a slight decrease on last year's 97.42 per cent, she said that she is satisfied that the girls did their very best this year.
The school recorded 100 per cent passes in 15 subjects and between 86.1 per cent and 99.9 per cent in 12 other subjects.
"Math was one of our sore points. The students complained bitterly. Usually, they are very confident and so on, but I think if you ask generally in St Vincent…, when children come out of an exam crying, you know that it was difficult," Beache said. "But on the other hand, our Additional Math went way higher than it was last year. Last year, we had 75 per cent, this year it was 92.69 per cent."
In addition to expressing gratitude to God and teachers, Beache also said that the school was thankful to parents who have and continue to play an integral role in their children's education.
"They have always been here from form 1 to form 5. We have a very supportive alumni association so they give in monetary donations, but they also give in terms of their expertise and mentorship and we also want to thank the corporate sector too for their input in whatever way to our girls' success," she said.
The St Vincent Grammar School came in second with 91.44 per cent, an improvement on last year's overall pass rate of 88.69 per cent. The Bequia Seventh Day Adventist School ranked third on the leaderboard having recorded 88.57 per cent this year; an increase of more than 13 per cent on their pass rate in 2018.
Seven schools received pass rates over 80 per cent. These also include the St Martin's Secondary School with 87.7 per cent, St Joseph's Convent Kingstown with 84.35 per cent, Mountain View Adventist Academy with 82.08 per cent and the St Joseph's Convent Marriaqua with 80.71 per cent.
According to a release from the Ministry of Education, 2478 candidates registered to sit the 2019 exams, including 817 private candidates and 1661 school candidates.
"There were 1641 school candidates sitting 11,222 subject entries in 31 subject areas, from 26 secondary schools. Approximately 74.33% of the subject entries were awarded grades I-III," the release said.
Grade ones achieved represent 15.62% of the passes; grade twos, 38.53%, and grade threes, 45.85%.
"The Ministry of Education congratulates all students and extends gratitude to the Principals, teachers, and staff at all schools for their support of the students. We are cognisant of the fact that outcomes in education are measured not only in quantitative terms, but also in qualitative terms; therefore, the value added to the lives of all the students, the top performers as well as those whose performance can be improved, is greatly appreciated," the release said.