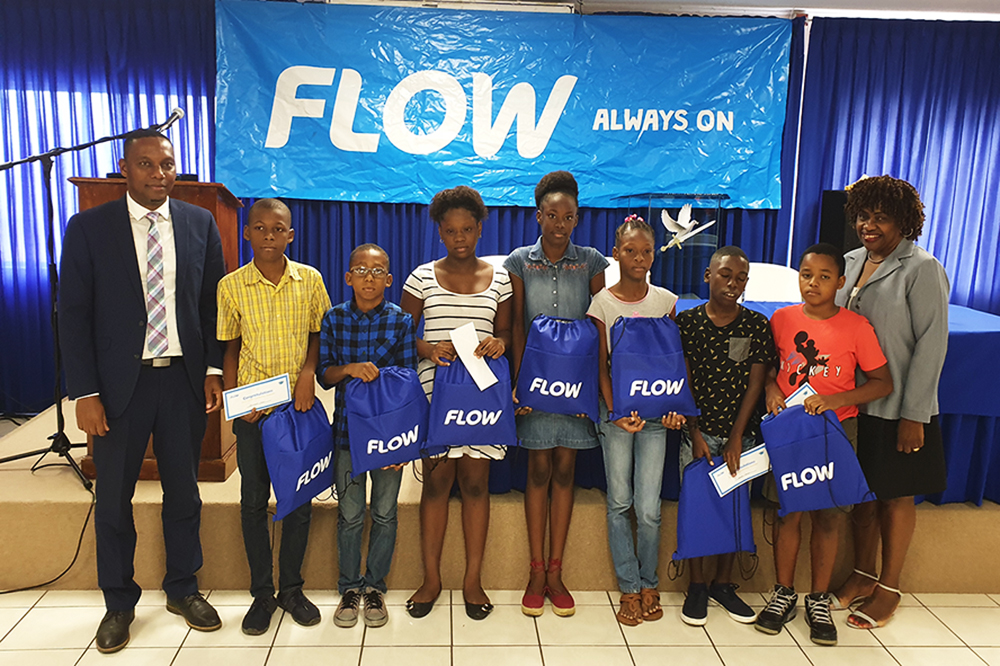 FLOW scholarship awardees encouraged to behave well
Students have been encouraged to let good behaviour be their watch word in the new school term, while parents have been urged to let their children know when they are wrong.
The words of advice came from Senior Education Officer (SEO) in the Ministry of Education Kay Martin-Jack. The senior educator was at the time speaking at a FLOW Scholarship and Awards Ceremony at Frenches House.
"We don't want to hear that you are going in there (school) as a FLOW awardee and misbehave. So, you will have to be on your best behaviour whether boy or girl," Martin-Jack said last Wednesday.
She added that the students have passed one level of their academic journey and are now heading to secondary school and it is important that parents remain in their children's lives.
"Be actively involved, secondary schooling requires a parental commitment that involves more than a physical presence at registration and graduation. You are supposed to be active members of the Parents Teachers Association," Martin-Jack commented while adding that some parents are only present at orientation and at fifth form.
"You need to be there throughout, form one, two, three, four, five. The school must know you by name," said the Senior Education Officer.
"I am imploring you to spend that extra time to make sure assignments are completed, checking with the teachers and most importantly make sure that they exhibit a high level of discipline, do not encourage them in bad behaviour.
"If they wrong, they wrong. There are always three sides to the story and at the end of it, their attitude is going to determine their altitude," Martin-Jack stated.
The FLOW Scholarship and Award ceremony saw three students being given full scholarships and four being given one-off bursaries.
Martin-Jack said it was commendable that the telecommunications company was helping children to excel in their educational pursuits while taking some the burden off parents.