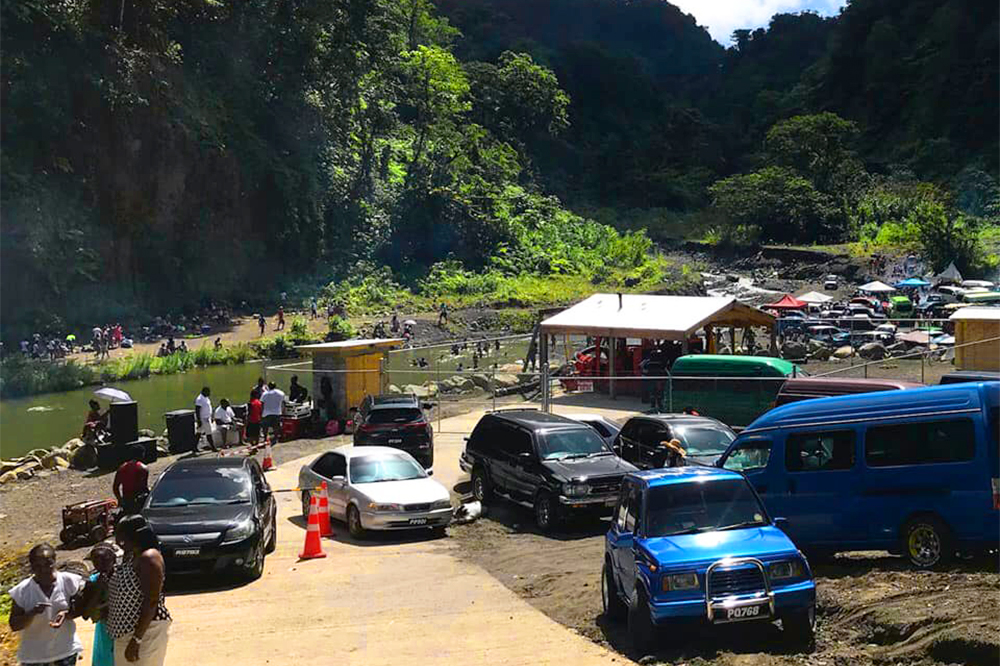 PM tackles issue of littering at the geothermal site
Prime Minister Dr Ralph Gonsalves has asked the public to refrain from littering the pool area at the geothermal project at Bamboo Range.
Gonsalves said the area has become a popular recreational area but the garbage being left there is a problem.
He was speaking on Emancipation Day, August 1 at the launch of the "Sports against Crime" program at the Chatoyer Recreational Park at Rabbaca.
"You bring you food, you bring everything, its free, but you wouldn't bring a plastic bag to put the chicken bone, you wouldn't bring the plastic bag to put the plastics from which you eating and you throw everything about the place," said Gonsalves.
The Prime Minister said this practice must stop as if not, someone has to go to the site to clean it. He said those who visit the site have the responsibility of keeping it clean.
"Walk with a bag to put your garbage otherwise what you will have in a short while is somewhere you will not be able to go and where visitors will not be able to go," said Gonsalves.
He said that on July 31 at around 5 pm, he was told that the site was filled with garbage and he saw photographs.
"We can't talk about emancipation in the sky and not talk about things which we have to do here on earth," said the Prime Minister who noted that he got the Central Water and Sewage Authority (CWSA) to clean the site.
He said that garbage receptacles will be placed at the site and toilet facilities built, to be managed by the community, and the public will have to pay to use the toilets.
"Those who throwing the garbage about they know better ah nah, but there is a selfishness, you have to cut it out if we have to build a free society of prosperity," he stated.