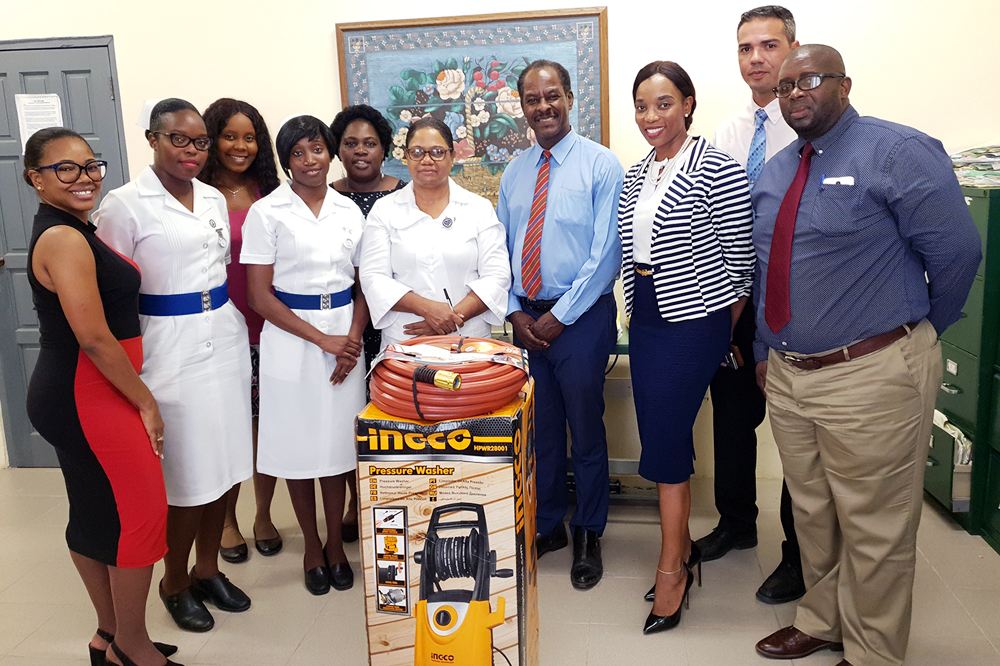 Medicinal Cannabis Authority lends a helping hand to the Mental Health Centre
The Medicinal Cannabis Authority is showing good corporate citizenship and as a result, the Mental Health Centre at Glen is benefiting.
Recently, a group of employees from the Authority visited the facility and handed over a pressure washer to Sister Karen Gilgeours.
Gilgeours said the facility will benefit from the thoughtful and pragmatic donation.
"We would like to thank the Medicinal Cannabis Authority who considered us and thought to help us with our hygiene," said Gilgeours while adding that the machine, the only one at the facility, will be put to use immediately to improve and maintain hygiene.
Chief Executive Officer (CEO) of the Medicinal Cannabis Authority Jerrol Thompson said they inquired at the facility how they could help, and they were told that a power washer would be ideal at this time.
"So, we have gone out of our way to make sure you have this in the shortest possible time," said CEO Thompson.
He added, "We hope that this small gift can come in handy with the staff doing its work so that the persons who are occupants of this mental hospital will find it is a more cleanly and a more hospitable environment for them to stay in".
Present at the handing over were Drug Inspector at the Medicinal Cannabis Authority Fiona Dennie-Pierre; Legal Officer Shernell Hadaway; Accountant Sherilyn James; Medical Officer Dr Jason Young; Biotechnologist Jean Cummings; Staff Nurses at the Mental Health Centre Casheka Ollivierre, Chrisiann Phillips-Carter and Secretary Vasita Cain.