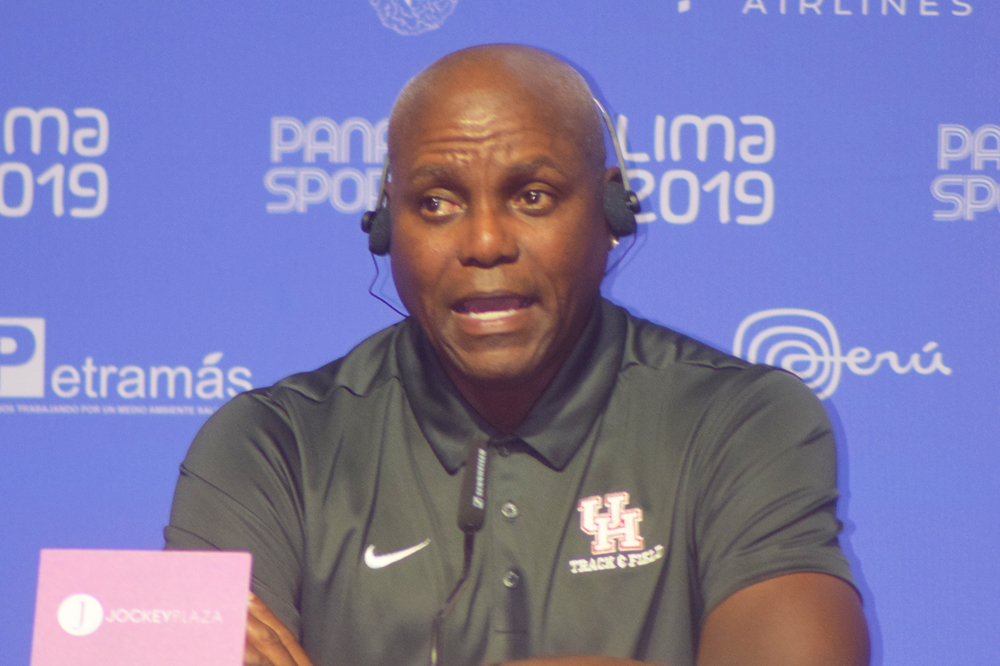 Carl Lewis preaches humility among modern day athletes
Nine time Olympic gold medallist American Carl Lewis, is calling on modern day athletes to practice some humility.
Lewis made this plea as he spoke on August 5 at a Press Conference put on by the Pan American Sports Organisation, Panam Sports and the Organising Committee of the XVIII Pan American Games, which ended Sunday in Lima, Peru.
The message that I want to leave with athletes is not to be caught up in all the outside fluff, we are pro now, we are this," Lewis warned.
Comparing his generation of athletes and those of the modern era, Lewis noted: "We were amateurs fighting to be professionals, now there are professionals acting like amateurs."
Revealing some of their personal philosophies at the time, Lewis recalled: "We had something to fight for and I think that was the driving force, since we all had this common cause to be like a champion to be world record holders to fight for professionalism."
Speaking collectively of others in his times, Lewis added: "We came to together to make that work… It was nothing planned, we just did what we thought was right at the time, and it all ended up being a great situation".
Apart from Lewis, fellow American Leroy Burrell was at the Press Conference.
Both were guests at the Games, and had added roles of presenting medals at the official medals ceremonies.
Lewis has won nine Olympic gold medals, one Olympic silver and 10 World Championships medals, including eight gold.
He is one of three Olympic athletes who have won a gold medal in the same individual event in four successive Olympic Games.