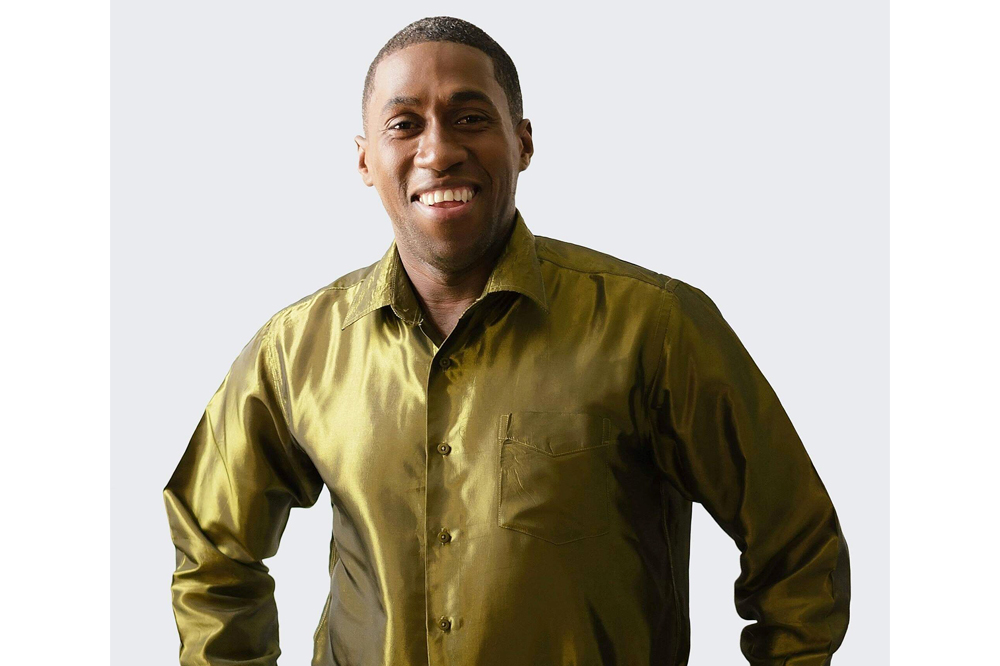 Behind every great performance is a hard working team – Frederick
The public is often wowed by the elaborate spectacles that take place on stage during the carnival season when artistes compete in various competitions.
But for every amazing on-stage performance, there are at least a dozen people working behind the scenes to make sure it is executed flawlessly. 
This is a task that Sean Frederick knows about all too well, having written and helped to execute the winning performances of two of last carnival season's reigning monarchs. 
Frederick's story is one of how an individual can turn a passion into a career as he started off having a love and passion for the arts, but no particular ambition of what he wanted to do in life.
 
"… I started developing a love for it; singing, dancing, doing whatever I can to distract me from what could have been somebody who ended up on the block," Frederick, who is originally from Ottley Hall said. "I knew I wanted to do something that I really, really loved." 
The performing arts subsequently became the tool that Frederick used to keep himself in line and out of trouble and he hasn't looked back since. 
He started a theatre organisation called Urban Expressions, which has presented many plays both at the Theatre Arts Festival and independently. 
And his ability to become involved and perform exceptionally in a leadership capacity earned him his nickname, "Manage". 
Frederick told SEARCHLIGHT that he became involved in Carnival in 2002 and his passion and dedication also earned him opportunities to work with local artistes such as Sulle, Rejector and Fya Empress. 
The man that some have come to know as "Sean from the CDC" was also behind the presentations for calypsonian Zamfir "Man Zangie" Adams, in the last five years. 
For Vincy Mas 2019, he was one of the creative minds behind the winning Ragga Soca Monarch and the National Calypso Monarch finals, which were awarded to Hance John and Shaunelle McKenzie respectively. 
"This year drives home for me how important this type of work is, because compared to the other years, that was easy, but this year I took it personally," Frederick said. "Some argue that 'oh, its just 10 points' but every point is needed for the win. If you fall down in presentation by two points, somebody might beat you in melody by two points. Every point in every criteria for judging is important." 
This is one of the beliefs that drives the Department of Culture's special projects coordinator when he presents a script, which he always titles "A winning presentation" . 
He said that people should appreciate the fact that the process of creating a presentation doesn't stop when the idea comes, but rather thoughts of how to make the artist stand out, an analysis of opponents, the setting and even the science behind the presentation all need to be taken into consideration. 
This year's Ragga Soca Monarch winner, Hance John sang "Uptown Party" on the Quadrille Riddim. 
"I went and did some research and saw that this rhythm speaks more to just a song. It speaks to culture and quadrille and how the aristocrats sort of wanted to suppress carnival. At the time, females weren't allowed to play and weren't allowed to drum and trying to link that now to what he's saying about downtown, the peasants who started to rebel and have their own party," Frederick said. 
It was that research that led to what was seen on stage on competition night, through the portrayal of two varying scenes, in the costumes, in the dancing, the props and even in the colours used.
Similarly, when Calypso Queen and this year's monarch, Shaunelle McKenzie rose up out of a casket in her second performance singing a song, "Crown Me Now", the impact of that action and its relevance to the song was already taken into consideration. 
And while Frederick admits there was a bit of apprehension initially on McKenzie's part to get into a casket, he said that she trusted his vision. 
"One of the things people appreciate about a change in the way calypsonians present is that they have now … made the presentations elaborate. So long ago, people come out with their placards, they walk on, people dress up like different characters. You sort of want to tell a story from start to finish and think outside the box that people are blown away by," he said.
'Manage' stressed the importance of having a team, saying that many things cannot be achieved if it were just one individual doing everything. 
What works for him he said, is the list of graphic artists and seamstresses that he has on call who are ready to create on short notice. 
He also attests to this type of work, not only creating employment for young people but helping to keep persons out of trouble, just like it did for him. 
"If you go to the back of the stage on soca monarch night for example, there's probably almost 500 people involved in these presentations in some way or the other…the energy and the amount of creative…all of that stuff that happens behind the scenes that you don't necessarily see is driven by youth involvement," he said. 
And Frederick encourages anyone interested to get involved in this rewarding aspect of the industry.