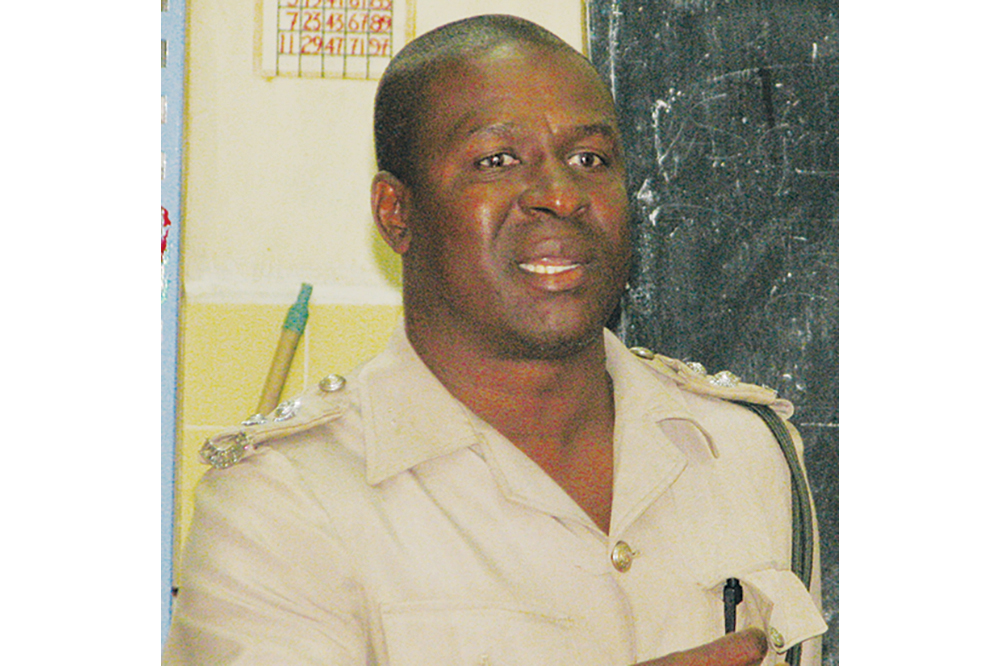 Prison trying to keep youngsters away from seasoned offenders
With 32 youngsters between the ages of 16 and 21 being among the prison population, officials say they are trying their best to keep them away from the seasoned offenders.
Superintendent of Prisons (SOP) Brenton Charles gave the status report for the prison population last Friday at the High Court as the numbers stood at 6 am that morning.
Of the total of 446 inmates, 32 were teen/young offenders, 58 were between 22 and 25, 64 fell into the 26 to 29-year-old category, 103 were between 30 and 35, and 45 were aged 36 to 39 years.
Eighty-nine offenders were between 40 and 49 years, while 45 inmates are 50 or over. However, 10 persons are not aware of their age, Charles reviewed, although he added they are certainly not below 16 years.
"I noticed you have some prisoners who are from 16 to 21, that's 32. Are these young persons, are they housed with other, with older inmates?" Crown counsel Karim Nelson asked the SOP after this presentation.
Charles said there used to be a system which started "very, very, very well, but unfortunately we were unable to really maintain the system the way we wanted it."
He disclosed that what they were trying to do is maintain a colour coded system for the uniforms.
"White would say this is a first offender, green would say he's a young offender, orange would say he's a repeat offender," Charles explained.
He noted that the system broke down mainly because the colour scheme could not be maintained.
"When a particular colour was out in terms of material we had to use a different colour just to create some uniformity in prison," he revealed.
"We're still working hard on trying to reintroduce it and maintaining that," he told Nelson, and that, "we try as best as possible to keep our young offenders away from the most seasoned people."
As it relates to the other statistics related to the prison population as of August 2, 15 are female, and 431 are male prisoners. Two hundred and forty-five of the total inmates are repeat offenders, while 201 are first time offenders.
Ninety-two persons are being kept in relation to murder, with 35 of these serving time, and there are 17 persons serving sentences for manslaughter. Twenty-one prisoners are incarcerated in relation to unlawful sexual intercourse charges, with 18 serving time. There are 57 prisoners being held for burglary, with 51 serving time. There are 11 persons in jail for its sister offence of aggravated burglary, with nine serving time, and 15 persons being incarcerated in relation to rape offences. For wounding there are 42 prisoners being kept.