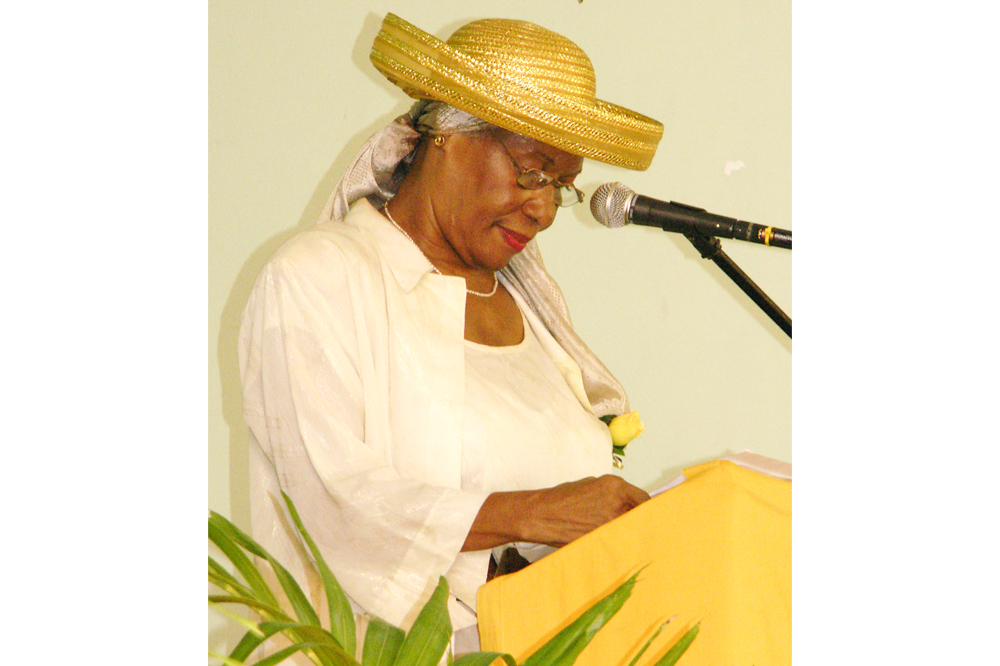 Veteran fashion designer Patrice Reddock laid to rest
A veteran fashion designer and garment manufacturer was laid to rest yesterday, one week after losing her battle with cancer.
The funeral for Patrice Reddock, who died on July 29 at her home at Villa at the age of 80, was held at the Kingstown Methodist Church.
Reddock, who owned and operated a factory in the 1970s at the Campden Park Industrial estate, is also hailed as a stalwart of the New Democratic Party (NDP).
And Arnhim Eustace, former opposition leader was among many persons who called into the New Times radio programme yesterday to pay tribute to Reddock before her service that afternoon.
"She was for me, a wonderful woman. She had her faults like all of us but she loved this country, she loved the people of this country and she did what she could to improve the circumstances, particularly for young women and those who were in her business," Eustace said.
The parliamentarian said he first met Reddock in 1973 while he was employed at the Development Corporation of St Vincent and the Grenadines. He said she had a meeting with him to establish her business locally after returning from the United States.
Eustace lauded the fashion designer for being a pioneer in the development of the Campden Park Industrial Estate as she was one of the first persons to get involved and own a factory when there were none in the area.
He said she "came well recommended in terms of the quality of her garments…nobody can deny the quality of her garments" and was well-known in the region, having exported many of her garments to neighbouring countries.
Opposition leader, Dr Godwin Friday also paid tribute to the party stalwart one day after her passing last week during an NDP press conference at the Democrat House.
He said he had visited her with colleagues, Daniel Cummings, the parliamentary representative for West Kingstown, Eustace and Mrs Eustace, a few days before she died.
"There will be time for a more fitting tribute to her. And we will give her that, for that, is her due. But I will only note here today that Patrice was a foundation member of the NDP. She would remind us younger folk whenever she felt it necessary to demonstrate what political commitment meant that she was there with our great party from its earliest days, and never left," Friday said.
He added: "She was a stalwart in every sense of the word! At every function, she was there with us. It was a joy for me to see her at our Annual Conventions, Central Committee meetings and public meetings. But she was not just a party stalwart, she was a friend, and we will miss her dearly. To her children, her other relatives and friends, please accept our sympathy".
Reddock is survived by four children, several grandchildren, other relatives and friends.