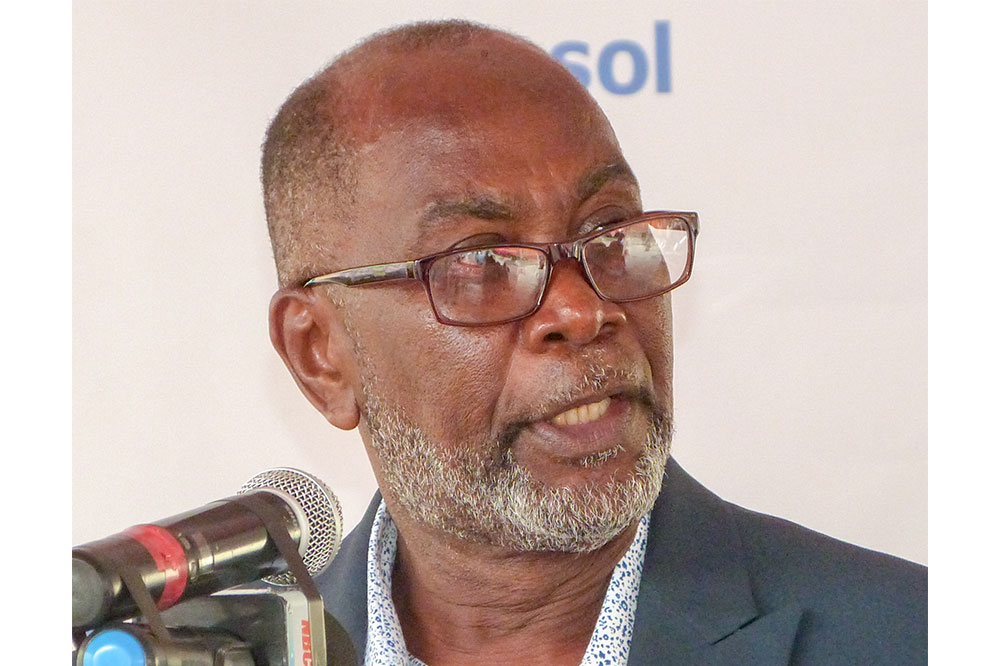 Thomas's role as Speaker should be priority – Leacock
Jomo Thomas, the Speaker of the House has no reason to be absent from performing his duties at the House of Assembly, given the extent to which he is being paid.
This is what St Clair 'Major' Leacock, the parliamentary representative for Central Kingstown, said on radio this week as he commented on why the sitting of Parliament, which was scheduled for July 18, had to be suspended to yesterday.
On that day, Parliament began at least 30 minutes later than the appointed time. Jomo Thomas, the Speaker of the House was absent and his deputy, Senator Carlos James arrived late.
"In lieu of the late start —that doesn't have anything to do with the substantive Speaker, he had indicated that he had another engagement and would join us later—in lieu of the late start, I want to move a suspension of this House until next week Thursday," Prime Minister Dr Ralph Gonsalves said when the deputy speaker arrived and the House was able to begin.
But on Monday, during the New Times Programme, Leacock said Thomas, who is a practising lawyer, should have his role as Speaker as priority and nothing else.
"When Hendrick Alexander became Speaker of the House, he (Prime Minister Dr Ralph Gonsalves) upgraded Hendrick, he said it was a full time job. He paid him the salary of a minister of government which mean that is your job, your first call of duty," the opposition parliamentarian said. "So, if Jomo get a full time job as Speaker, when he has a matter before the court, he has to put his court matter second to his job as Speaker of the House. That's what he is paid for," Leacock said.
In 2006, the role of Speaker of the House was upgraded from a part-time to a full-time job and the basic yearly salary increased from $30,072 to $68,808.
At the time, Gonsalves said the reason behind the raise was to lift the standards of the Parliament, while taking into consideration the numerous functions that must be performed by the Speaker internationally and the overall demanding nature of the job.