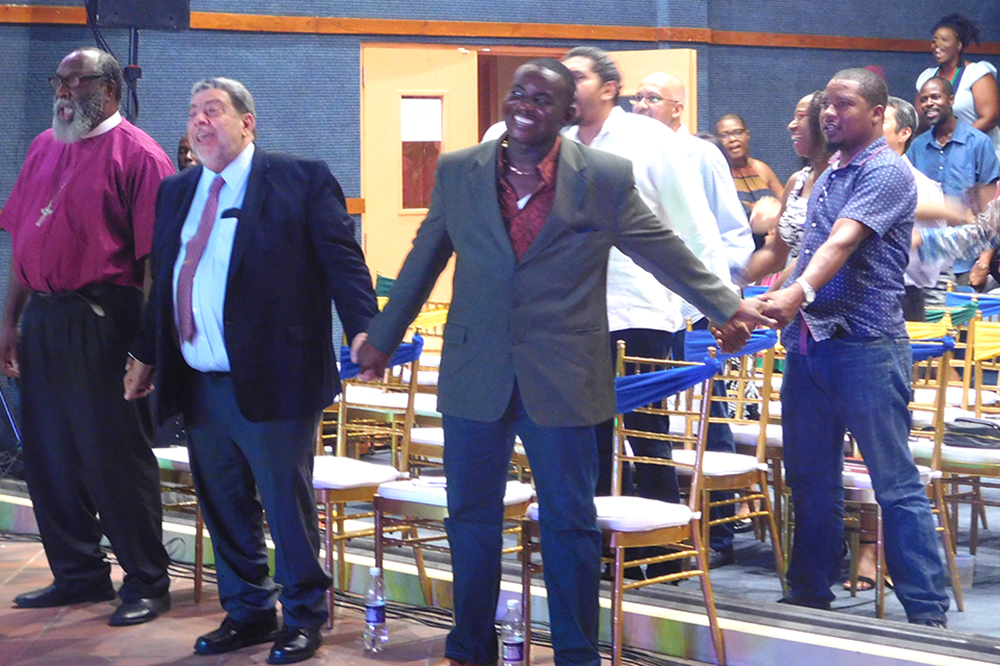 'Renewal at 40' launched at SVGCC
Over the next 15 months, St Vincent and the Grenadines (SVG) will engage in a series of activities to commemorate its 40th year of independence.
The celebrations which have been officially branded as "Renewal at 40", were launched last Saturday with a night of cultural entertainment and speeches from several officials, at the St Vincent and the Grenadines Community College, Villa Campus.
Prime Minister Dr Ralph Gonsalves, in his feature address at the launch, said that the celebrations begin with the launch and end on October 26, 2020.
"Renewal at 40 is about life, living and production in all their dimensions. It is a national enterprise, engaging Vincentians at home and abroad and linking too with our friends and allies of all nationalities in our regional and global family of humanity," he said.
Gonsalves said that this country has had immense material and social progress both collectively and individually in the last 40 years.
And he took the opportunity to list several areas where this growth is evident. Some of these areas include education, health, airports and seaports, water electricity, information communication technology and the private and corporate sector.
The Prime Minister said there has also been significant economic growth. But he added that there were still many things to be done.
"I want to say this to all our people; that no progressive society has ever been built on an addiction to leisure, pleasure and nice time…progressive societies are built on hard and smart work, each of us shouldering our individual responsibilities within the collective to do the best we can for ourselves, our family, our community, our nation, at home and abroad.," Gonsalves said.
He added: "as we mount the programme for Renewal at 40, it is to be recognised that St Vincent and the Grenadines is in the throes of a veritable socioeconomic transformation, which demands further acceleration."
Elvis Charles, the coordinator of Renewal at 40 committee gave a general overview of the activities that will be a part of the celebrations.
He said that activities will happen every month, beginning August 1.
And these activities include the playing of traditional games, a gospel extravaganza, youth parliament, primary and secondary schools' essay competitions, the reintroduction of the Best Village competition, a gala dinner to raise funds for the disabled, a series of excursions for the elderly and an enhanced independence parade.