Posted on
Primary school teachers get Chirpy introduction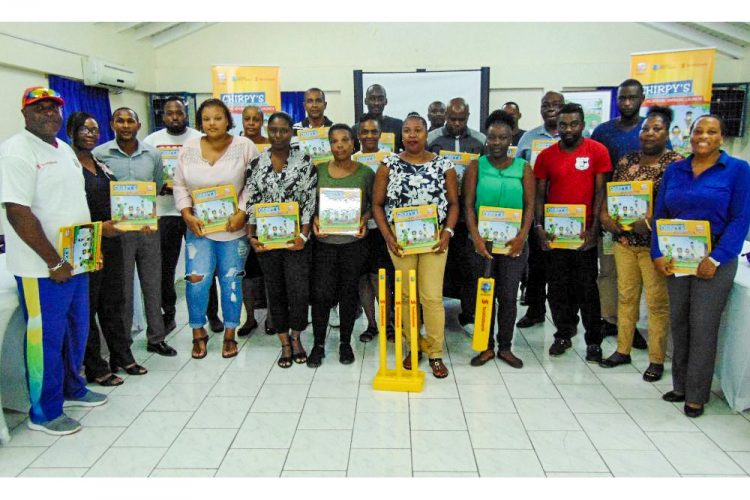 More than 50 primary school teachers on July 11 and 12, at the Girl Guides headquarters were introduced to the Chirpy's Classroom Adventure Academic Manual.
Andrea Otto and Desryn Collins, both from Antigua and Barbuda, were the facilitators of the workshop.
Otto and Collins therefore, exposed the manual to the participating teachers.
The manual is an integrated guideline in which regular classroom activities gel with the sport of cricket.
The manual thus contains cricket-based academic activities in the areas of Mathematics, Art and Design, Science, Social Studies and English Language, as well as Technology.
Aimed at bridging the gap between academics and cricket, the resource material is presented in such a manner that encourages the development of well-rounded primary school students.
Vice-president of Cricket West Indies Dr Kishore Shallow regards the introduction of the manual as "critical", at this juncture of West Indies cricket.
"This programme is important to the development of West Indies cricket, and we are happy the teachers are involved," Shallow informed.
Shallow expressed hope that the teachers will be more excited to have cricket integrated with other subject areas.
The two-day workshop was hosted by the St Vincent and the Grenadines Cricket Association, on behalf of Cricket West Indies.
Additionally, the workshop had the blessing of the Ministry of Tourism, Sports and Culture, along with the Ministry of Education, National Reconciliation and Information.