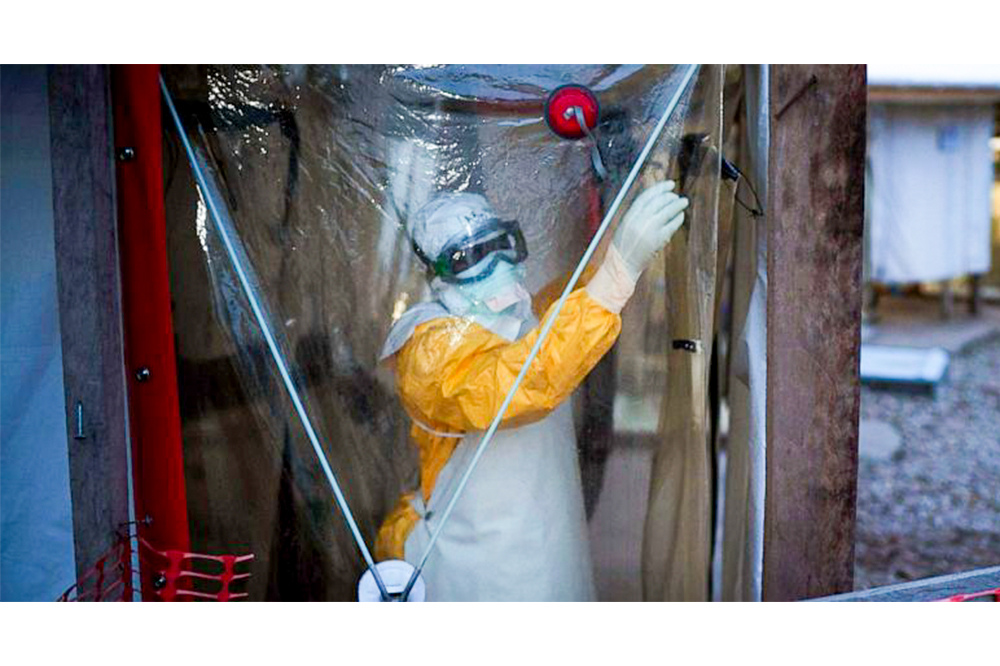 Ebola outbreak in DRC declared Public Health Emergency, SVG continues to monitor situation
The World Health Organization (WHO) last Wednesday declared that the Ebola virus disease (EVD) outbreak in the Democratic Republic of the Congo (DRC) is a Public Health Emergency of International Concern (PHEIC).
Following this, the Ministry of Health, Wellness and the Environment here said it continues to work closely with its regional and international partners, including the Caribbean Public Health Agency and the Pan American Health Organization, to monitor the situation and to maintain the health and wellness of the people of St Vincent and the Grenadines (SVG).
In a release issued Friday, the Ministry said the term Public Health Emergency of International Concern is defined in the International Health Regulations (IHR) (2005) as an extraordinary event which is determined: to constitute a public health risk to other States through the international spread of disease; and to potentially require a coordinated international response.
According to DRC's health ministry, the Ebola outbreak has killed more than 1,700 people – more than two-thirds of those who contracted it – since it emerged in the country's eastern North Kivu and Ituri provinces last August. Combined, the two provinces border Rwanda, Uganda and South Sudan.
WHO's emergency declaration on Wednesday came after the virus spread to Goma, a major urban hub, for the first time and a deadly attack on health workers, the latest in a string of assaults against medical personnel or health facilities.
Outside of the case in Goma, and three fatal cases in Uganda last month, the outbreak has been confined to other largely rural regions of North Kivu and Ituri.
Ebola is highly infectious and spreads through bodily fluids [Hugh Kinsella Cunningham/EPA]
The emergency designation is a rare one used only for the gravest epidemics and had only been applied four times in the past, including in 2014 for the devastating Ebola outbreak in West Africa that killed more than 11,300 people.
The WHO said the move recognised the "possible increased national and regional risks and the need for intensified and coordinated action to manage them", but also said no country should close its borders or place any restrictions on travel or trade because of Ebola.
Any closure of borders with the DRC could make it more difficult to move people and medical supplies in or out of the affected area, potentially hindering response teams' efforts to end the epidemic.
"Essentially for the rest of the world, the main recommendation is: support DRC and don't panic," WHO spokeswoman Margaret Harris said on Friday. "Do not shut borders. Do not put on travel and trade restrictions. Do not panic."