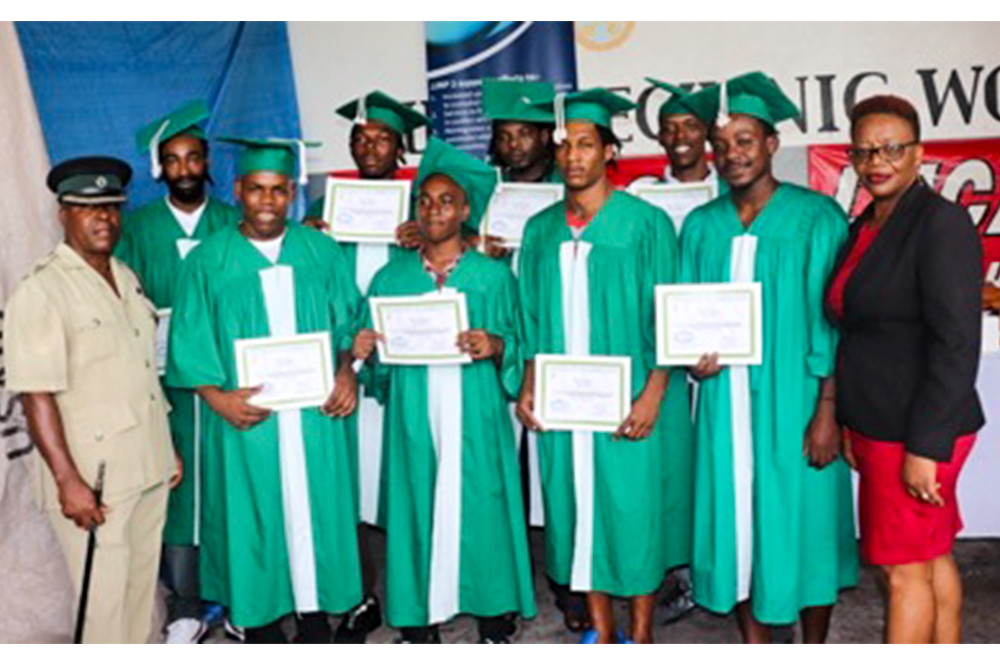 10 young male offenders taught how to deal with aggressive behaviour
Ten male offenders have completed a 10-week programme designed to address aggressive behaviour in youth.
Hosted by the Ministry of National Mobilisation through the Child Development Division in collaboration with Her Majesty's Prisons, a graduation ceremony was held recently to mark the completion of the Aggression Replacement Training (ART) programme.
ART seeks to provide a comprehensive intervention programme to address aggressive behaviour in youth, a release said.
It is made up of three components such as Social Skills, Anger Control and Moral Reasoning. The participants in this programme consisted of 10 males from ages 17 to 32, who have been incarcerated at Her Majesty's Prison for various offences, as these participants have shown some level of aggression. The programme ran for 10 weeks, three days a week from May 6 to July 12, 2019.
Superintendent of the Prison Mr Charles, thanked the Ministry for its collaboration and reiterated the Prison's commitment in rehabilitating the inmates in their care. He sounded the cry for more family involvement in the lives of the inmates as this aide in the rehabilitation process. He urged the participants to take the information learnt into transformative living.
Permanent Secretary Nerissa Gittens-McMillan in her delivery recommitted the Ministry's involvement in the holistic development of the inmates especially the youth. She urged the inmates to "change their thoughts as this can change their lives." She made these comments as she encourages the inmates to be examples for others in the prisons. She too reiterated the need for family involvement in the lives of the inmates.
"Do not leave them without care and support, they are still part of your family and should be loved and cared for", this as family members were on hand to view the graduation ceremony.