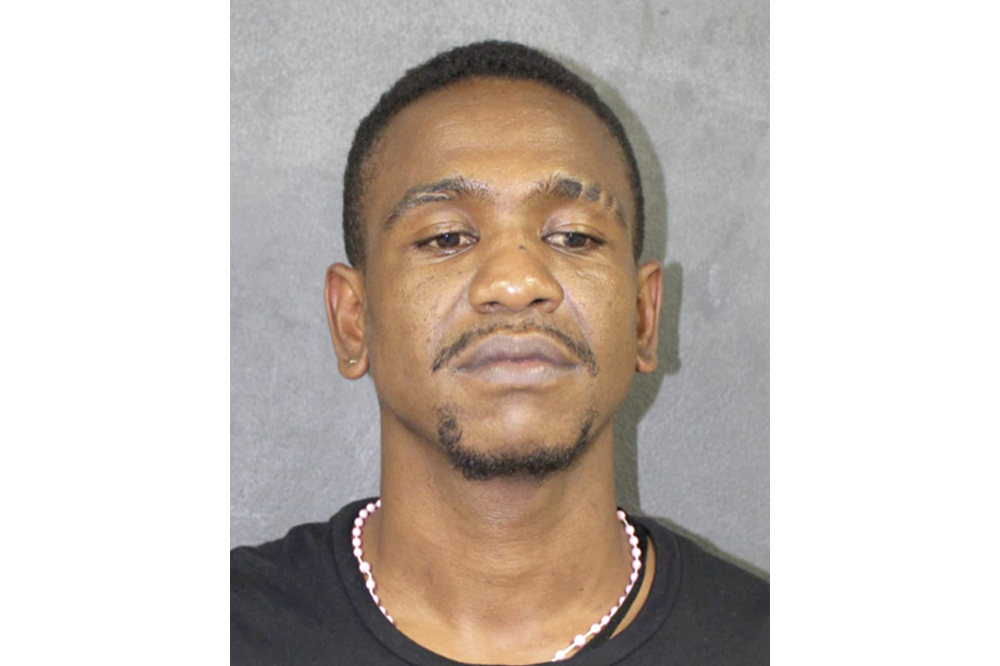 Hit and run driver sentenced to five years in prison
Out of the seven years of imprisonment that the law says is the most someone who causes death by driving dangerously can receive, Branson George, with his lack of remorse, received five.
Last Thursday, 32-year-old George was sentenced for causing the death of Karl Roberts by driving dangerously on May 8, 2016, as well as for driving without a permit on the said date.
The facts of the hit and run were outlined at the High Court, and it was revealed that on Mother's Day three years ago, George borrowed a vehicle from his friend to drive from Old Montrose to Green Hill, and back.
Justice Brian Cottle in outlining the facts, commented that these two villages are not very far apart and require only a few minutes of careful driving to get from one to the other.
"The prisoner at the bar did not drive carefully," Cottle stated.
"As he traversed the Lodge Village public road, he apparently lost control of the vehicle, he accelerated suddenly, swerved onto a side walk where he struck three pedestrians," Cottle continued.
These three pedestrians belonged to one family. Karl Roberts, now deceased, was the father of the family, he was walking with his son, Adam Roberts, and his girlfriend and son's mother, Michelle Shearman. The time was around 6:45 a.m.
It was said that the mother and father were on their way to the seaside where they intended to fish, and their son was going to his grandmother's, so that she could take him to church that morning.
The vehicle continued after striking the family, and struck a wall on the other side of the road, "turning 180 degrees before coming to a halt facing the direction from which it had come."
All three pedestrians were eventually taken to the hospital where they were treated. However, a few days later Karl Roberts died. Shearman sustained injuries to the right side of her body, and now requires assistance to walk, and their son received a broken leg and a burst head.
George was seen fleeing the scene by residents of the area, and he made no attempt to aid those he had injured. When he got back to his friend's house he apparently pressured his friend, saying that he (his friend) would have to take responsibility for the accident.
"I would like to compensate the people and dem," was the first thing George told the Justice last Thursday, during the time he was given before his sentence to make this last plea.
"Being in jail just interrupt me and I can't compensate them," he said, before adding, after a pause that he was very sorry about what happened.
"The offence of causing death by dangerous driving under s49 of the Motor Vehicle and Road Traffic Act in this country, attracts a maximum penalty of seven years imprisonment," Cottle noted. He also informed that driving without a permit attracts a maximum fine of $2500.
In this case, George had never been in possession of a permit.
The lack of a permit was seen as one of the aggravating features by the court, and that "this prisoner showed no remorse," fleeing the scene of the accident and providing no assistance to injured persons. Trying to pressure someone else to take the blame for the accident was also seen as an aggravating feature.
On the other hand, the court could see no mitigating features in the case.
Furthermore, "it was only after his conviction that this prisoner now accepts that he did commit the offence," Cottle commented, after having read himself the information provided by a social inquiry report.
"He says that he now wishes to apologize to his victims. He says that the offence was not premeditated, and that the brakes from the vehicle failed," and wishes to offer compensation, the Judge summarized.
In the Judge's mind this attitude came "far too late in the day," and could not mitigate for him.
Therefore, between this and the aggravating features, the sentence, which began at a benchmark of four years incarceration, travelled upwards to rest at a period of five years.
Time spent on remand, a year and two months, is to be deducted from this.
George is also disqualified for holding a driver's permit for a period of at least five years.
A fine of $2500 was imposed for his driving without being the holder of a driver's permit, which if not paid, will result in his being required to serve an additional year in prison.