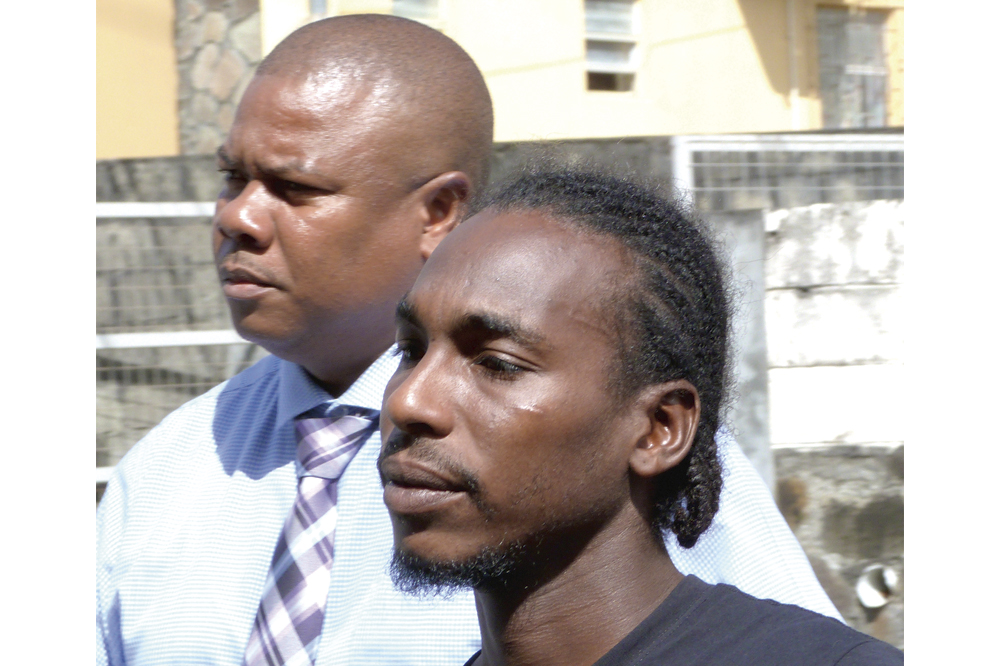 Fisherman charged in spear gun shooting of Murray's Village man
The intention of the family of a man shot in his face with a spear gun to take their relative off of life support was announced in court on Wednesday.
This announcement was made by prosecutor John Ballah who was in the process of objecting to the bail of Romando Bruce, a 31-year-old fisherman of Clare Valley.
Bruce was charged that, on July 13, at Campden Park, with intent to commit the offence of murder on Philson King of Murray's Village, he did an act which was more than merely preparatory to this.
Ballah said that having spoken to the doctor, there is nothing more that the hospital can do for King, who is 35 years old. The prosecutor told Senior Magistrate Rickie Burnett at the Kingstown Magistrate's Court that the family intended to move King off of life support. In light of this, the charge of attempted murder may be upgraded in the future, he informed.
Individuals charged with murder are not usually entitled to bail.
The defense counsel for Bruce, Grant Connell, raised no rebuttal at this stage, and bail was denied.
The matter was adjourned to July 22, when Bruce will appear before the Serious Offences Court.
Despite what was announced in court, SEARCHLIGHT has been reliably informed that, up to press time, King had not been taken off of life support.