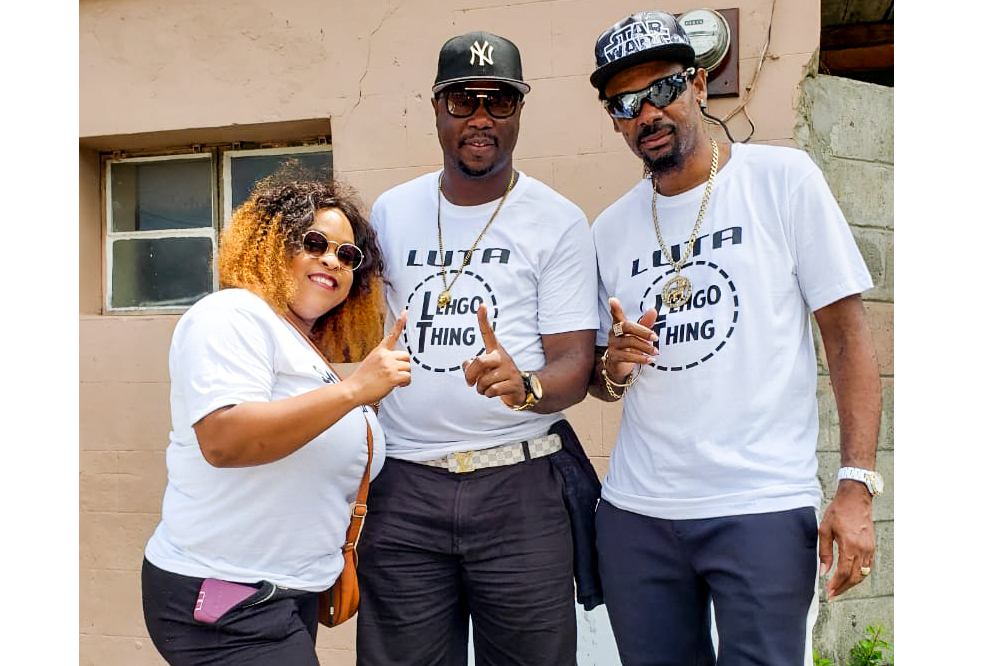 CADO recognises two of its own
Last Saturday, the Calliaqua Area Development Organisation (CADO) recognized national calypso queen and winner of the 2019 national calypso crown Shaunelle McKenzie and road march king Rondy "Luta" McIntosh.
The two, who grew up in the East St George area, represent over 35 years (combined) of contribution to the calypso and Soca culture in St Vincent and the Grenadines (SVG). This year both managed to win their first ever senior carnival crowns.
On Saturday, CADO held a motorcade through East St George. This was followed by McKenzie and McIntosh being presented with plaques of appreciation from CADO after which a concert was held in Culture Pot Square in Calliaqua.
CADO committee member Marlon Nanton said the event was held to recognize McKenzie's double crown win in the queen of calypso and national calypso competitions and McIntosh's road march win.
"It was a community-based effort as Luta and Shaunelle have played an integral role in entertainment in East St George for the past 20 years," explained Nanton.
Commenting, McKenzie said it was a tremendous feeling to be recognized by her community.
"I am very appreciative of the gesture. I wish to thank everyone who put it together and all who came out. I am very, very grateful for the love and unwavering support over the years," McKenzie said.
Mcintosh shared similar sentiments.
"It speaks great volume when your community gives you a hero's welcome. It just goes to show that my efforts and representation of my community are greatly appreciated," he said.
The entertainer, also known as the "Crowd Motivator", said he is proud to have brought the road march title back to Calliaqua after 42 years as the last Calliaqua man to achieve the feat was "The Mighty Gringo" in 1977.
"The love and support from the community and well-wishers were nothing short of overwhelming and I was humbled by the efforts of CADO, Marlon Nanton, Foster Hannibal, Winfield Tannis and Camillo Gonsalves who orchestrated the celebratory event," McIntosh said.
Among those on hand to celebrate with McKenzie and McIntosh were 2019 ragga soca king Hance John, "Curty Bantan", "Tuffa", "Magikal" and "Fya Empress".