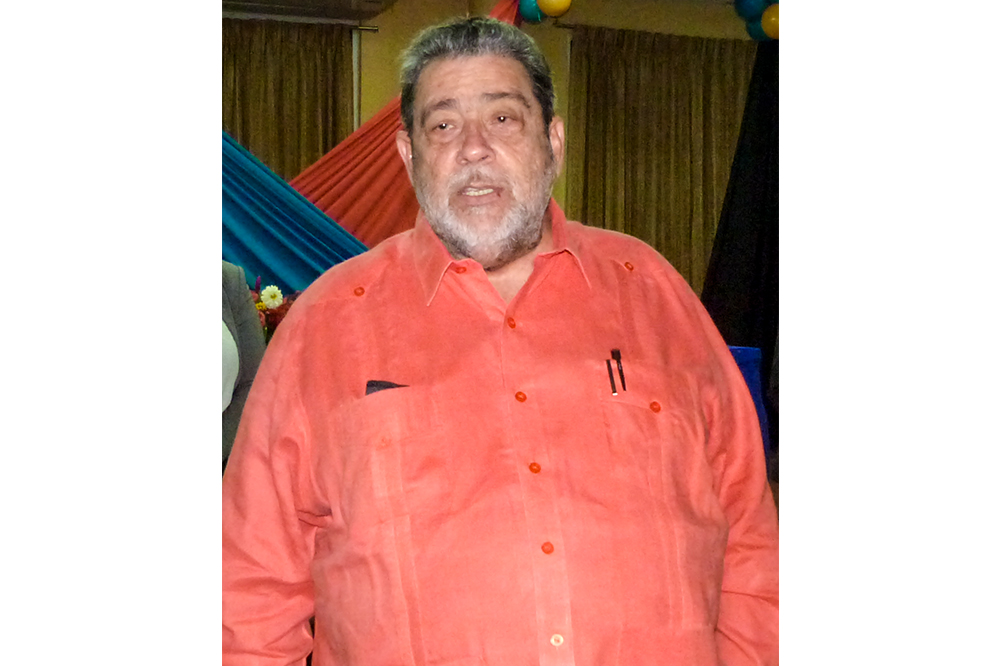 Secondary education to begin in Canouan come September – PM
Prime Minister Dr Ralph Gonsalves has assured that primary school leavers on Canouan will be able to begin their secondary education on the island in September.
Gonsalves was speaking on radio last week, when he gave an update on the secondary school that the government committed to having built on the Southern Grenadines island.
Parents on that island had been protesting outside the Administrative Building there since June 27, it has been reported. They have, for years, been calling on the government to construct a secondary school there.
According to reports, the parents are reluctant to send their children to the mainland to live at such a young age. It is said that approximately 20 students from the Canouan Government School were successful in the 2019 CPEA and in order for them to continue their education, they are normally placed at schools on mainland St Vincent.
The Prime Minister said he spoke with one of the developers in the north of the island, who has committed to providing resources for the construction of the school. He explained that work has already started, but there have been delays in construction.
He added however, that developers said they are on target to complete in September, 2019.
"A campus would be there where the primary school is so we can have a primary school and secondary school with an IT laboratory, science lab, library and auditorium and Montessori pre-school which will be open to all children, free of charge," he said.
And if all facilities are not completed, the Prime Minister said there would still be be enough space to enroll the 20 students who are ready to begin secondary education.
"They will require a minimum of five teachers. They are being selected strategically so that each one can teach at least three core areas, the typical subject offerings at the form one level," Gonsalves said.
These subject areas include English A and B, Mathematics, Integrated Science, History, Geography, Information Technology, Spanish or French, Physical Education, Health and Family Life Education, Music, Art and Religious Education.
The prime minister also said that almost $250 million has been earmarked for recurrent expenditure on education for the academic year through the payment of salaries, wages and other incidentals.
"I just want to assure the nation and assure the people in Canouan that we are proceeding as we promised. I, myself will go down and see how everything is coming along and how the first year for the secondary school children will fit in," Gonsalves said.