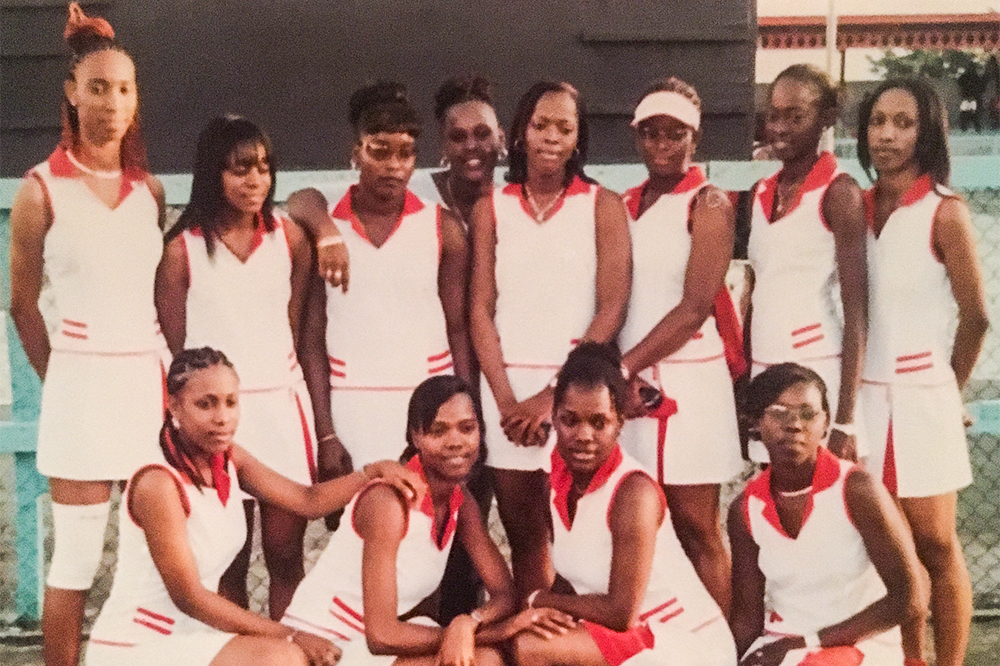 Remembering Mrs B a manager, coach, netball mother
by Renitta
Peters-Morris
My earliest memory of netball is reading a booklet with a then St Vincent and the Grenadines national team with players such as Delarice Duncan, Halimah DeShong and Kenlyn Clouden, to name a few. I recall reading about netball "greats" at a tender age and maintained that I wanted the opportunity to be under the tutelage of the great Mrs Gloria Ballantyne. I recall, after an epic year at the national Inter-Secondary School netball tournament, I was drafted to a combined Inter-Secondary school netball team; it was on that team that I caught the eyes of Mrs Gloria Ballantyne. I was ecstatic when I was asked to be a member of the Gloria Ballantyne Falcons netball team.
Mrs Ballantyne treated us like her daughters and taught us discipline, tenacity, sportsmanship and most of all humility. The ease with which she would explain situations and give advice was phenomenal. Mrs B as we affectionately called her was a Manager, Coach and most of all a netball mother to the members of a revived Falcons. I am positive that my Falcon teammates: Abigail, Denise, Dianne, Cutielyn, Henrietta, Angelle, Ashy, Laverne, Branty, Cedel and the others will recall the many amazing memories working along with Mrs B. 
I will forever cherish the opportunity I had to learn from one of the most inspirational contributors to netball in St Vincent and the Grenadines. Mrs Gloria Ballantyne, May your soul Rest in Eternal Peace.