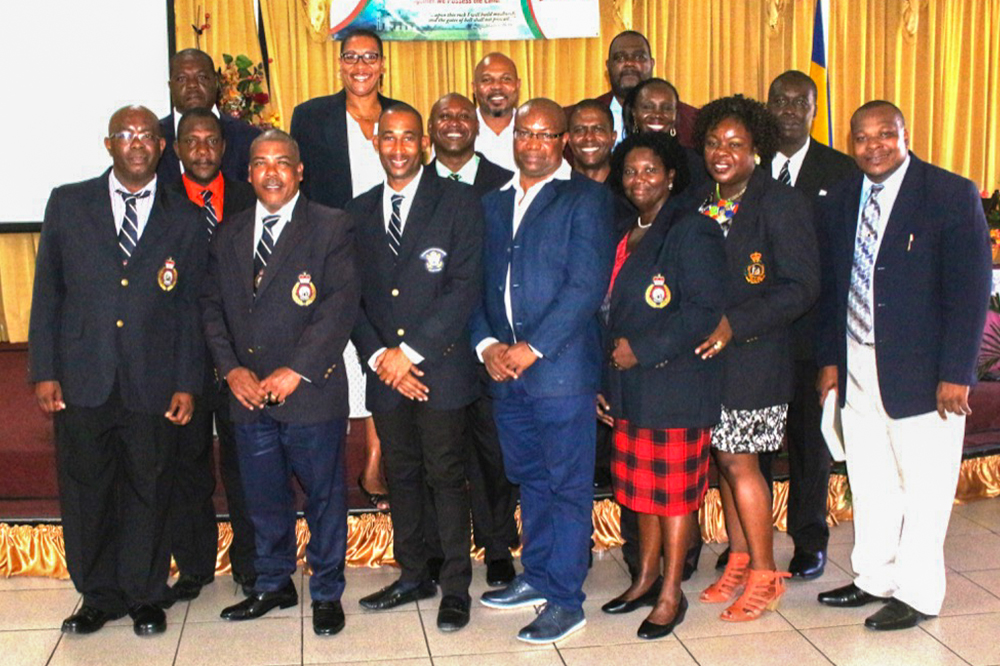 16 Police Officers celebrate 25 years of service
Sixteen members of the Royal St Vincent and the Grenadines Police Force yesterday July 15, celebrated 25 years of service to St Vincent and the Grenadines as Police Officers. The officers are Assistant Superintendents of Police Juliana Charles and Hezron Ballantyne; Lieutenant Enos Hamlet; Sub-Lieutenant William Theobalds; Station Sergeant Brenton Smith; Petty Officer Kenlet Francis;
Sergeants 608 Hanif Johnson, 111 Daniel Robertson, 554 Dorothy Walker, 358 Loraine John, 366 Rohan Giles; and Corporals 374 Phillip King, 367 Nelecia Kirby, 532 Verrol Thomas, 276 Maurice Cupid and 350 Derek Humphrey.
The jubilant officers are celebrating this important milestone in their career under the theme "25 years of service, forging ahead with persistence – transforming the organization for all".
As part of the celebratory activities, the officers attended a church service at the Hope for Life Restoration Ministries in Arnos Vale on Sunday July 14 to offer up thanks to God for his favour and mercies on their lives throughout their careers. Commissioner of Police, Colin John was also in attendance at the church service.
Yesterday, the officers also participated in a social event at Prestige Restaurant to celebrate the occasion among themselves.
"Commissioner of Police Colin John, the gazetted officers' corps and rank and file officer of the Police Force extend congratulations to the members of Course #13 on achieving 25 years of service as Police Officers and wish them a successful and productive career," a release from the police said.