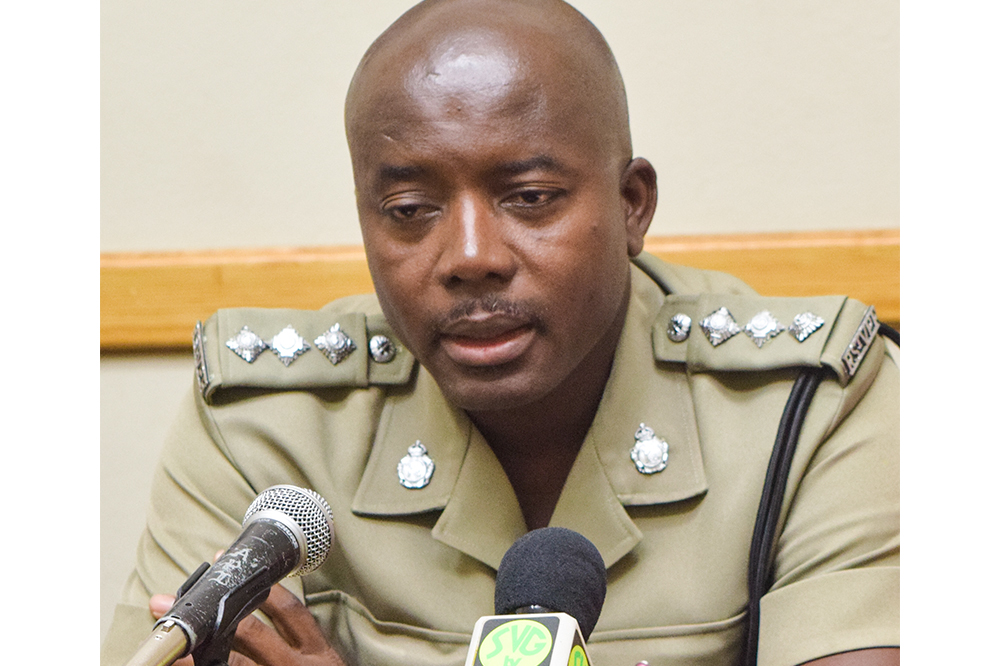 Public praised for 'safe' Vincy Mas 2019
The thousands of persons who attended the various activities during the official Vincy Mas period, June 28 to July 9, have been praised for their conduct.
This commendation came from Head of the Public Relations and Complaints Department of the Royal St Vincent and the Grenadines Police Force – Assistant Superintendent Junior Simmons, as he spoke at a press briefing yesterday to launch the various Summer programmes of the local constabulary.
Without the aid of the statistics, Simmons, speaking at the conference room at the Police Headquarters, in Kingstown, assessed, "We have had a very safe Vincy Mas 2019… We want to really thank the public for their behaviour during Vincy Mas 2019….
"Prior to the launch of Vincy Mas, we asked the public for their support in terms of good behaviour on the streets."
Simmons though admitted: "There were several minor incidents …Naturally when you have thousands of persons in one place, you might have skirmish here and there, but they were not serious."
He noted that the actual statistics on the crimes reported during the Carnival period would be disclosed when Commissioner of Police Colin John holds his press conference to update the nation on criminal activity during Vincy Mas.
Simmons said that leading up to Vincy Mas 2019, several crime fighting and prevention strategies were crafted.
"We also as a police force … developed an operational plan to deal with Vincy Mas specifically …We executed that plan very effectively…. Every police officer knew their role and they played their role to the best of their abilities …. There was a very safe and secured environment for the patrons…. We … detected and prevented a number of crimes, not to just persons, but to property as well," Simmons said.
Simmons believes as well, that the annual exhibition and other titbits on crime prevention, carried out by the Criminal Investigation Department contributed to the "safe" outcome of the just concluded Carnival festivities.
During the June 29 to July 10 period of Vincy Mas 2018, there were 59 cases of reported crimes. Then, theft took the lion's share of the reported cases – 12, while there 11 assaults causing bodily harm.
In that period, there were seven reported robberies, five woundings, while two persons were charged for offensive weapons, and there were two reports of stolen vehicles.
Additionally, there was one report of wounding with intent, one grievous bodily harm charge, one person charged with the possession of an unlicensed firearm, one indecent assault and one murder.