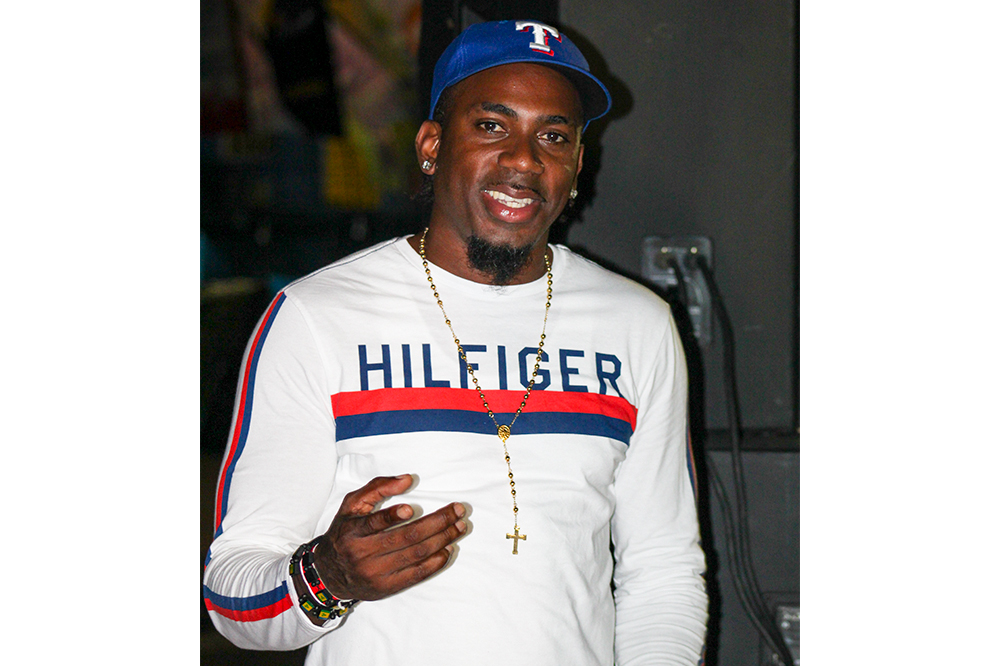 Junior calypso competition lacks competitiveness says former monarch
Seven-time winner of the junior calypso crown, Kemmy "Man Kemmy" Christopher, believes that while some things have improved in the junior calypso competition, the competitiveness seems to be lacking.
Kemmy, whose cousins Kristiana and Kristian Christopher won the secondary school and primary school calypso competitions respectively on Tuesday, is in St Vincent to take part in the National Soca monarch competition.
His aunt Joeana Christopher placed second in the National Queen of Calypso competition after winning last year and is into the National Calypso competition slated for Sunday July 7.
Observing the competitions on Tuesday, the performer said that during his time competing, he had competition from persons like Pat Ralph, Shernelle "Skarpyon" Williams, Shaunelle McKenzie and Anthony "Papa Das" Glasgow.
"Me and him (Skarpyon) and Shaunelle use to have it out back then, but today I ain't really see that kind of competitiveness like we use to have it," Kemmy told SEARCHLIGHT.
Asked why he opted out of calypso competition, Kemmy said that as a youth competitor trying to break into the adult calypso scene, he received a lot of negative energy from persons who should have known better.
"Many reasons why I don't compete; harsh reasons, things I faced when singing calypso down here and it kind of dim my lights in singing calypso because of persons who attacked me in very negative ways and kept me out," Kemmy said.
He recalled that in 1990, performing a song written by his uncle Wallace Christopher, he made it to the finals of the National Calypso competition while still a primary school student and managed to beat several adults.
Kemmy recalled that after achieving this amazing feat, several persons protested, and the Calypsonian Association wrote then Minister of Culture John Horne (deceased) and the decision was made to ban juniors from the adult competitions.
"When I reach in the finals in 1990 and sang and placed like fifth, there was an uproar that a primary school boy beat big men and the calypso association kicked up.
"I don't want to mention names of who did it…," said Christopher.
"That kind of make me stop. The ban was lifted a year after because the public cried out but after that year, I always managed to get into the preliminaries and never passed the semi-final stage because I think they always put a strain on me," Kemmy stated.
He added however that he is looking forward to competing tomorrow at the National Soca Monarch finals at Victoria Park with his song "Make a Mess" but still has no plans to return to the calypso arena.