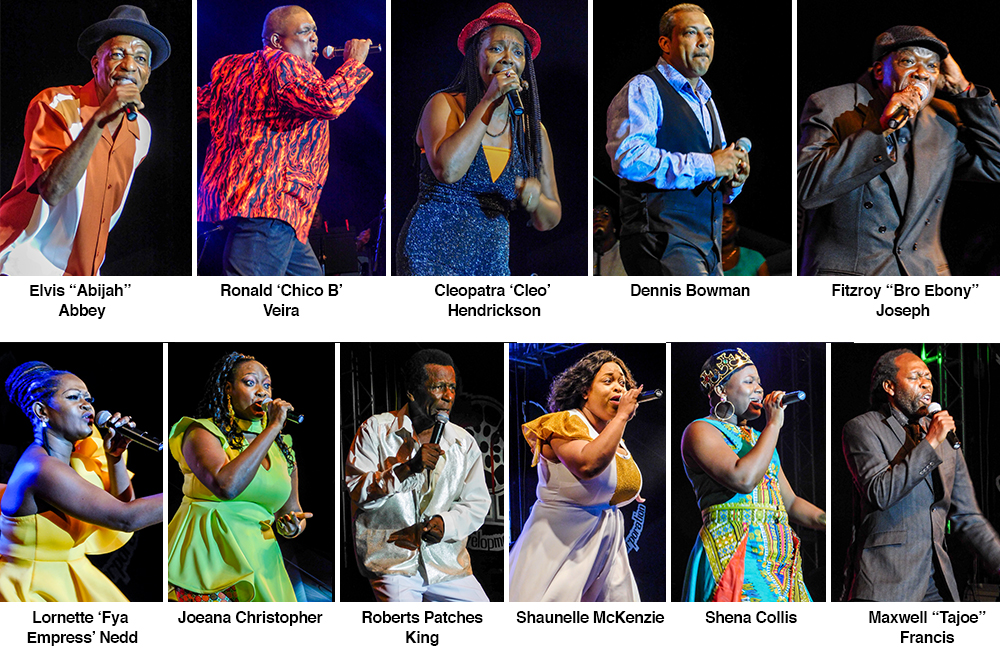 Eleven artistes looking to dethrone 'Man Zangie'
Two Queen of Calypso monarchs and three former national calypso monarchs are among the 11 finalists chosen to compete at Dimanche Gras for the national calypso monarchy this year.
The finalists were announced over the weekend, following the semi-finals at the Victoria Park on Friday, which also kicked off the final 12 days of Vincy Mas.
Shaunelle McKenzie, who was recently crowned Queen of Calypso, is among this year's finalists. McKenzie has been a finalist in the National Calypso competition on four occasions but has never won the title.
And she has again secured a spot in the finals, singing one of her songs for this year titled "What is your role".
Layou songbird, Joeana Christopher also secured a spot in the finals scheduled for July 7.
Christopher, who won the Queen of Calypso title in 2018 and placed second in that competition this year, goes into the finals after a soulful rendition of her song "Time to move on" at last Friday's show.
Lornette 'Fya Empress' Nedd, Maxwell "Tajoe" Francis and Elvis "Abijah" Abbey, who are all former national calypso monarchs have also earned a place in this year's finals.
Nedd, who has won the national title twice, called for "Solidarity" in the rendition of her calypso this year while Abbey, who won the monarchy in 2002, performed his song "Borrow a Brain".
Francis, who is known for his wordplay, performed a calypso titled "Farmer Jack Diaries".
Calypso veteran, Robert 'Patches' King has also made it to the finals this year with his song, "Yard Boy".
Other calypsonians in this year's finals include Sheena Collis and Cleopatra 'Cleo' Hendrickson, who in recent times have been consistent competitors in the finals.
Collis, at last Friday's show, sang a song titled "Queen" while Hendrickson gave a rousing and energetic performance of her song, "Frenemy".
Ronald 'Chico B' Veira, was indeed a crowd favourite at last Friday's show, and so it's no surprise that he too has made it to the finals with his rendition of "Licks 2019".
Veterans Fitzroy "Bro Ebony" Joseph and Dennis Bowman have also made it to the finals this year.
Joseph sang his song "Age" while Bowman performed "The Truth".
Finalists will sing two songs in the final competition where they all hope to defeat Zamfir 'Man Zangie' Adams, who won his fourth crown last year.
The Calypso Finals will take place on Sunday July 7 at Victoria Park. The show is scheduled to begin at 8 p.m. and tickets are available at CDC office and online at ticketpal.com.