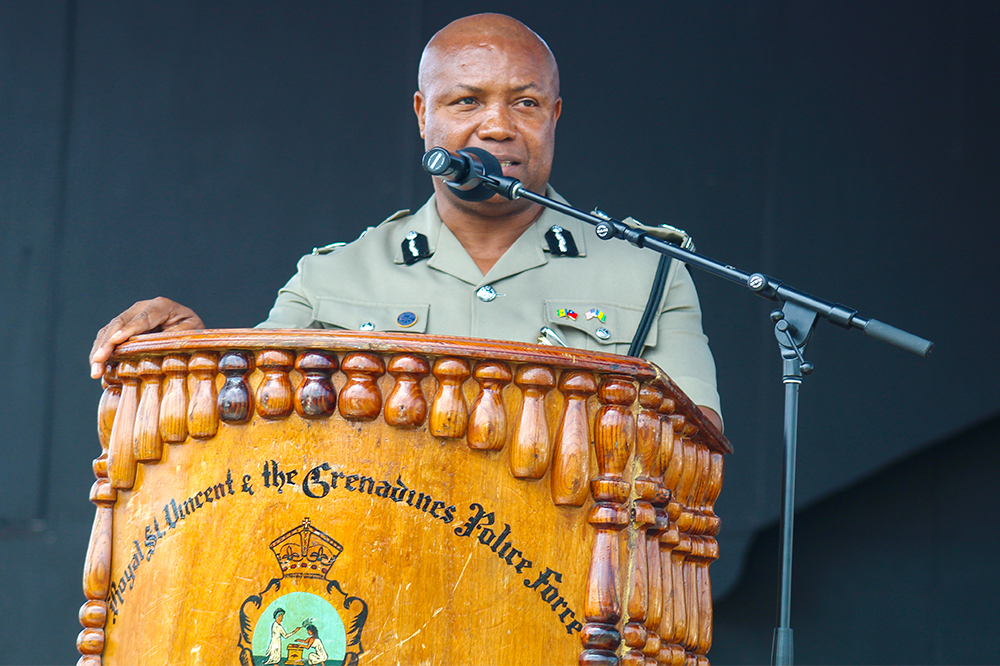 Tradewinds 2019 was a resounding success – COP
Trade Winds 2019 afforded law enforcement personnel the opportunity to receive valuable training and knowledge in several areas.
Commissioner of Police (COP) Colin John, speaking at the Trade Winds closing ceremony last Friday at Victoria Park described the initiative as a "resounding success" and cited training in hostage negotiation, diving and explosive ordinance disposal as some of the benefits.
"It afforded citizens of the Caribbean region and internationally the opportunity to gain valuable information and valuable knowledge," stressed the COP.
He said that as a result of the training in explosive ordinance disposal, troops now have the expertise to deal with conventional and non-conventional explosives.
"As regards hostage negotiation, we are equipped with the technique to use communication to defuse situations where people are threatening violence against another whether at the workplace, at home or in a terrorist situation," said Commissioner John.
The COP thanked the Canadian Coast Guard and the United States (US) based Federal Bureau of Investigations (FBI) for spearheading the training in these areas.
Commissioner John also noted that the scenarios, which included a volcanic eruption, the collapse of a building, a hostage situation at the Argyle International Airport (AIA) and a mass shooting at a sporting facility were all important and served to impart needed knowledge to the participants.
"The training was advanced as well as basic. The purpose of the practice was proven," said Commissioner John who mentioned a scenario where persons were fighting at an evacuation camp for food and the police had to go in and deal with the fight.
Exercise Tradewinds is an initiative made up of simulations aimed at testing the country's emergency response mechanisms and its Incident Command and Control Systems.
Nineteen countries are part of the initiative including the United States, Canada and France. SVG's phase of the exercise began on Friday, June 14 and ended last Friday, June 21. The First phase was held in the Dominican Republic while the third phase will be held in Miami later this year.
The closing ceremony also heard from Acting Prime Minister Sir Louis Straker, United States Ambassador to Barbados and the Organisation of Caribbean States (OECS) Linda Taglialatela and Military Deputy Commander United States Southern Command Lieutenant General Michael Plehn.