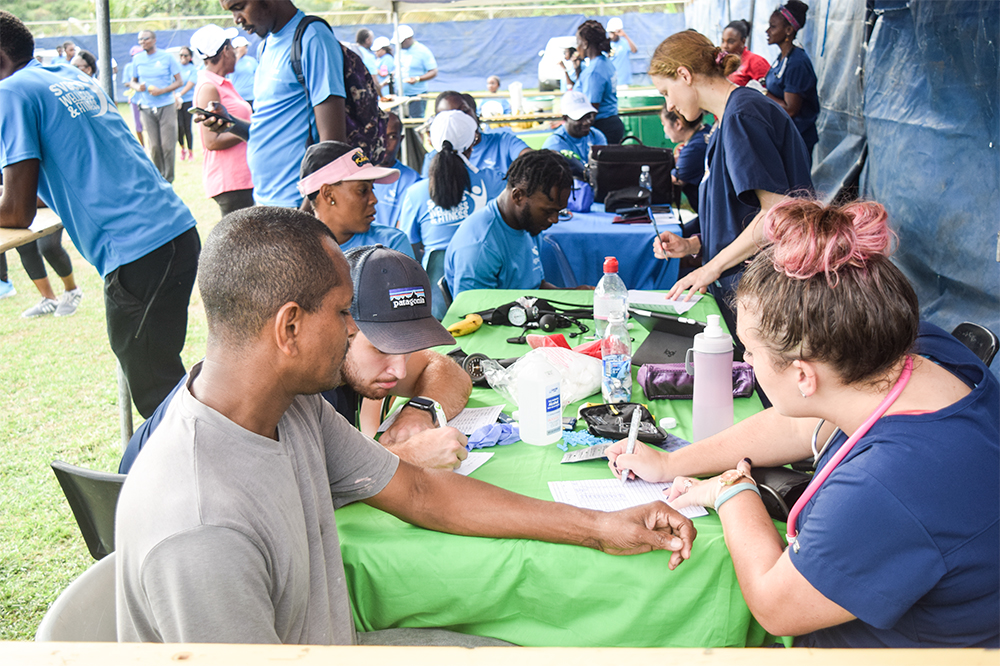 SVBCS Health and Wellness Club launched
What started off as Sunday afternoon walks through the Stubbs community by a group of friends, has given birth to the Stubbs, Victoria Village, Carapan/ Calder and Surrounding areas (SVBCS) Health and Wellness Club.
The official launch took place last Saturday with a march from the Stubbs Polyclinic to the Stubbs Playing Field, where a ceremony and work-out took place.
The main person behind the formation of the club, Yoland London, explained that she, along with three other members of the community who would have their fitness walks on Sunday afternoons, thought it was time that they include others.
The pace was hastened as Sagicor immediately agreed to partner with the club.
According to London, following the intent to formalize their activities, an invitation was sent out for others to be part of the club.
"We sent out a call on social media for persons from the community to be part of a Wellness and Fitness Group… The first meeting we had, about 25 persons, including persons outside the community, which pleased us and that was the start of what we have today," London stated.
Prior to Saturday's launch, London disclosed that they staged a walk on Whit Monday, which helped to advertise the group.
London explained: "The objective of the group is to plan and execute wellness activities and we hope that through these activities, we can also foster camaraderie among the villages and basically bring the villages together for one common goal, and that is to speak to our health and our wellness".
Additionally, London proposed that within the primary schools in the area, the plan to have wellness quizzes, along with debate competitions among the students.
Saturday's launch included free blood pressure checks, and other health checks, which were done by members of the Trinity School of Medicine.
Commenting on Saturday's turn out, London noted, "It exceeded our expectations".