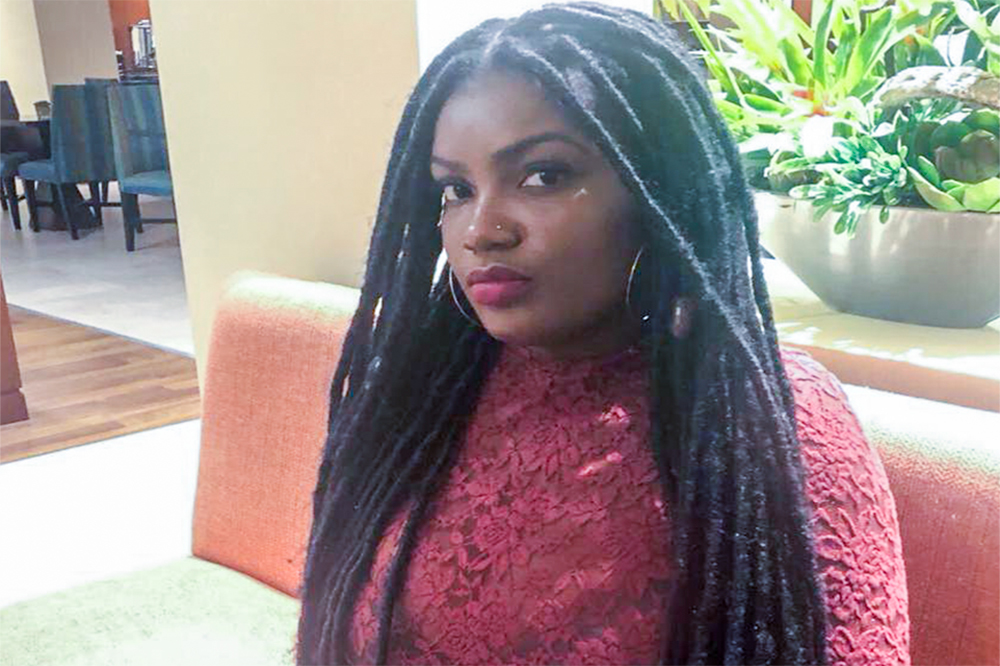 Entrepreneur overcomes stigma, creates income with online store
After completing studies at the St Joseph Convent Kingstown (SJCK), followed by accounting and business studies at the St Vincent and the Grenadines Community College (SVGCC), Chelsea Strough needed to be able to provide for herself.
Realizing that she was from a community (Paul's Avenue) that is sometimes stigmatized, Chelsea was determined to succeed and change people's perspective of herself and her community.
So, on July 18, 2013, she opened Parizz Lime and Chill, a small shop that sells drinks and other items.
That not being enough and looking to further supplement her income, on September 6 last year, the young entrepreneur upped her game and diversified her stock with swimsuits.
She is now a household name in this category of commerce and attributes part of her success to Myia Joesina Fraser from whom she learnt about the swimsuit business.
Swimsuit styles include high waist, two pieces, bikini thongs, high cuts, tankinis, bandeau tops, French cuts and wire bras.
"Almost any type of swimsuits," boasts Chelsea.
About her business dealings, she explained.
"I had now finished school and wanted money. I did not have money to further my studies, so I started the business with the little I had," Chelsea told SEARCHLIGHT recently.
The young businesswoman does not have a physical store, but utilizes the Internet and posts her wares on Facebook and Instagram. Her social media profile is @parrizzlimeandchill. She uses the WhatsApp number 1(784)491-0990 to serve her many clients.
She caters for babies (three-month-old to 7T toddlers) and adult women (from extra small to 5XL). Kids prices range from $25 and up while adult prices are $80 and up. Deliveries are done around Kingstown up to Stoney Grounds and the McKies Hill and Upper Bay Street areas.
Her place of operation is Paul's Avenue, and while some persons might be sceptical to visit, Chelsea says that people need to understand that the area is safe as many businesses operate from the area.
"It is completely safe to come to my operation. My store is an online store not a physical boutique. We don't display our items physically only online and most of the times the items look better in real life than in the photos," explained Chelsea.
She stressed that her items are never overpriced as she sees this a lot on social media, and it does not make sense criticizing overpriced items then doing the same. She added also that she never asks to be "inboxed" for prices as that is not proper business ethics.
She revealed also that clients in the Grenadines can make payments to her through the First Caribbean International Bank (FCIB) and the Bank of St Vincent and the Grenadines (BOSVG) and have their items sent to the Grenadines.
"We are always available to help and are open from 8 a.m. to 8 p.m." said Chelsea who is assisted in the business by Shena Abraham. She also has online ambassadors in the form of Shellicia "Barbie Slimz" Small, Merissa Gregg and Krystal Marshall.
The 24-year-old is encouraging other youths to get involved in business but notes that the environment is sometimes harsh to small business operators.
"I want to encourage people to do things, but the Customs (and Excise Department) is harsh, a lot of hurdles, but if you can do something do it," said Chelsea.
As it relates to the job market, she said that business people want workers but contradict that with wanting experience.
"It's hard for people, how can they get experience without work? questions Chelsea.
Apart from swimsuits, Chelsea also sells lingerie, clothing (men, women and children), bracelets, hair weave, navel rings and other body rings, phone accessories, bags, cosmetics, baking accessories, beach mats, blankets, towels, floaties and other merchandize.
"We sell anything pertaining to the beach, anything we can get our hands on we sell and people have been supporting my business and I am thankful and grateful and hope they continue to," said Chelsea.