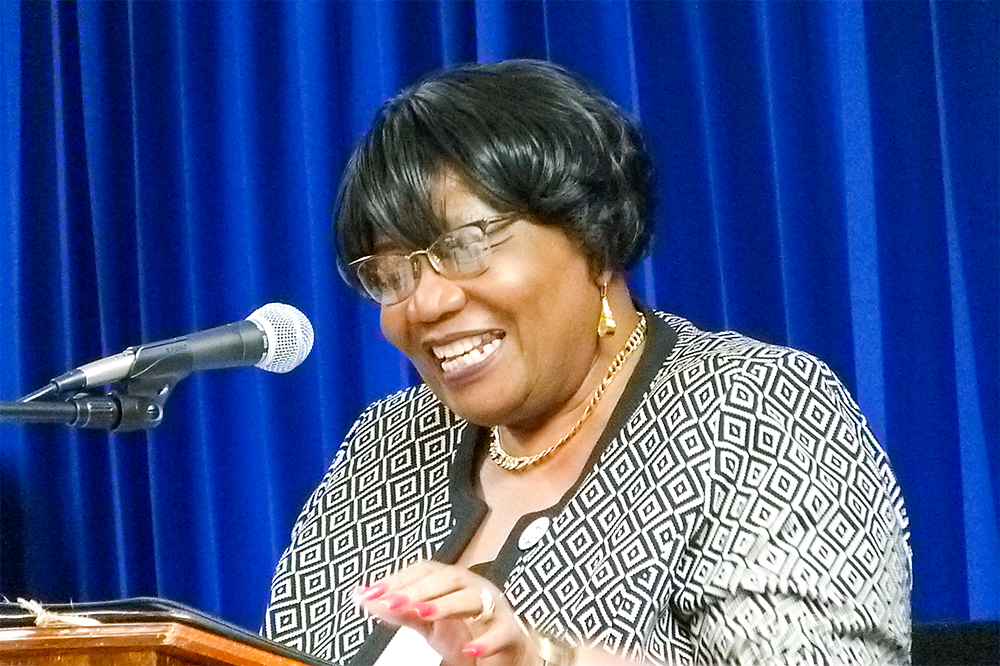 Vincentian re-elected as Speaker of the OECS Assembly
Vincentian attorney, René Baptiste has been elected for the consecutive third time as the Speaker of the Organisation of the Eastern Caribbean States (OECS) Assembly.
Baptiste, a former minister of government, was elected as the first speaker of the OECS Assembly when it held its inaugural meeting in Antigua in 2012.
She was again elected in 2016. And she was elected unopposed for the third time by members of the Assembly on Monday, June 17 during its meeting in Antigua.
"I think its a great honour, a privilege to be re-elected as the Speaker of the House, particularly at a time like this, where there are serious issues that we have to work on and contemplate for the future of the OECS region," Baptiste told SEARCHLIGHT yesterday.
"I have been among politicians in the region for many, many years and that is why I think that they have that confidence in my ability to continue to chair the proceedings of the Assembly…"
The OECS Assembly comprises five representatives from the Parliament of each Full Member State of the OECS and three from the Legislature of each Associated Member. These representatives must include the Head of Government and the Leader of the Opposition. Members serve for two years from the date on which they were elected or until the next general election for the Legislature which they represent. The Assembly has the power to review legislature passed by the Authority and regulations made by the Council of Ministers.