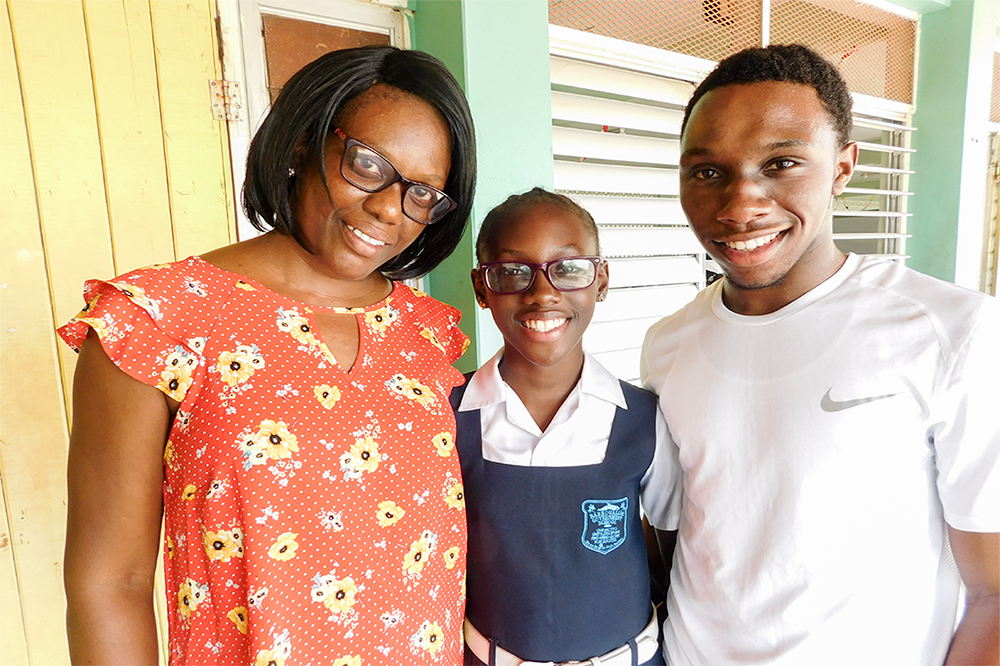 Studying, praying and listening to her teachers key to Estwick success
The saying 'team work makes the dream work' has never been more apt than it is in the Gianna Estwick success story.
The Barrouallie Government School student placed 6th for girls and 10th overall in the 2019 Caribbean Primary Exit Assessment (CPEA) examinations with an overall average of 94.4 per cent.
"I feel very happy," she told SEARCHLIGHT on Tuesday, one day after she received her results.
The 11-year-old said she expected to be in the top 50 students who wrote the CPEA but was happy to hear the good news, as she studied and prayed in preparation for the examinations.
And the aspiring teacher and chef advises students who will sit the exam next year to do the same and listen to their teachers.
Estwick is an avid reader, who also likes to watch television. She is looking forward to attending the Girls' High School from September.
Her mom, Olivia Richardson-Ogarro told SEARCHLIGHT that she is overwhelmed and extremely happy with her daughter's performance.
"I helped her, along with my nephew and her aunt. The math assignment that she did, her cousin helped a lot with that and science and her aunt with the English. She was ok with the Social Studies herself," the happy mom said.
Richardson-Ogarro said her eldest child soaks up a lot of information as "I never see her focused in her book and say she's into studying…she said she listens to her teachers and that was it."
Rasheed Fontenelle, Estwick's cousin who helped her prepare, said he was very happy to be a part of the team that helped her be successful.
Fontenelle said he was extremely proud of her and he hopes that she remains confident and continues striving for excellence.
Barrouallie Government School principal, Maxford Jones expressed satisfaction in the school's overall performance this year.
He said of the 41 students that sat the exam, 35 were successful.
"We had some challenges…having to work around those was a huge task,"Jones said. "It was really a challenge for us and I think we are all satisfied that we would have given our best and the results are really showing that if we can work together, we can achieve much."