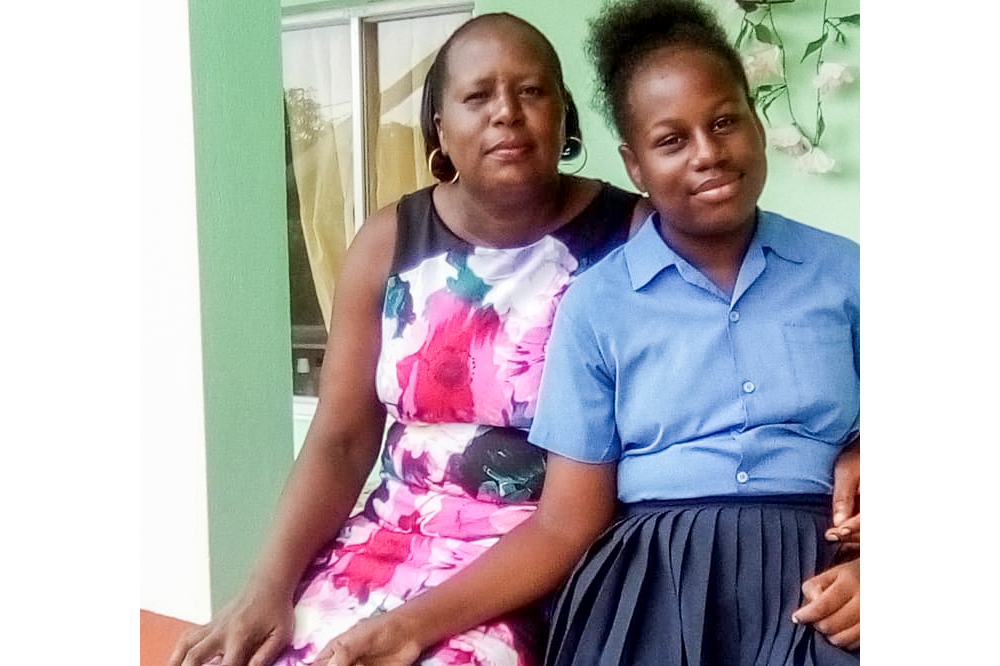 Strengthening her weak areas did it for Samuel
Shemoya Samuel had no doubt that she would be one of the top 10 performers in this year's Caribbean Primary Exit Assessment (CPEA) examinations.
The Bequia Anglican Primary School student placed fifth for girls and ninth overall with an average of 94.6 per cent.
"I feel great. I'm very happy and excited," she said when asked how she felt about her performance. "I went over my weak areas with the teachers and my parents and I would go through some work in the evenings and so on."
The 11-year-old said that Math is her favourite subject. So it should be no surprise that she is one of four students who recorded the highest score; 96 per cent in the Mathematics component of the exam. The other top performers in Mathematics were Taj Cain of the Kingstown Preparatory, Amara Adams of the Cane End Government and Urvee Mishra of the Sugar Mill Academy.
And Shemoya intends to pursue a career in medicine "so that I can help people and make them feel better and feel comfortable when they are in the hospital".
Patrina King, Samuel's mother told SEARCHLIGHT that she was proud of her daughter, who is very serious when it comes to her school work.
The mother of one thanked the teachers and principal at the Bequia Anglican School who put extra time and effort into helping all the students who sat the CPEA exams this year.
The school recorded an 87 per cent pass rate, a decrease from last year's 98 per cent.
But principal, Gillian Graham said "generally, they did better to me because we had good quality passes".
Graham said the school is happy that they have a top performer this year. And this is the third consecutive year that the school has had a student recording the highest score in the Mathematics component.
She added that team work is very important at the Bequia Anglican School and she believes this is the reason the school continues to do well.
"The team work is really a good thing. Our teachers come very early in the morning, that's another plus. They do an early morning class from 8 to 9 off of their own time to prepare them for Secondary School…I think that, and teachers being approachable and always avail themselves apart from the normal class time, that has helped a lot," Graham said.