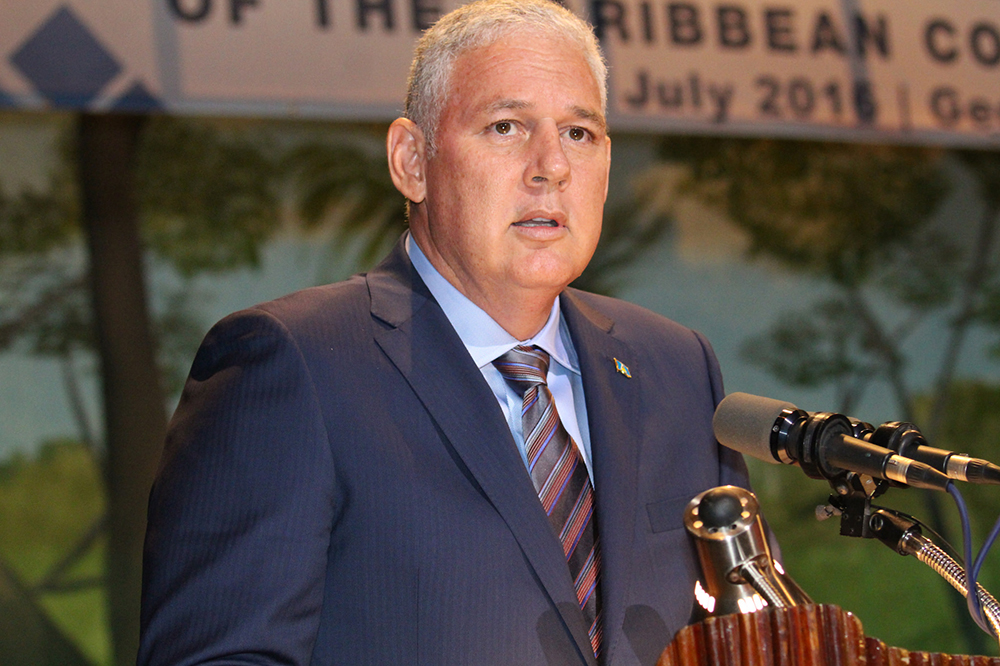 St Lucia pledges support for SVG's mission at UNSC
The Government of St Lucia has pledged financial support to St Vincent and the Grenadines' (SVG) mission at the United Nations Security Council (UNSC).
Allen Chastanet, St Lucia's prime minister made the announcement while speaking at the OECS Assembly in Antigua on Monday.
"…St Lucia is offering St Vincent and the Grenadines a financial contribution on behalf of St Lucia to support a senior staff member of that Security Council," Chastanet said after congratulating SVG on its election to the Council. "I believe that this is an unprecedented level of success at the international level and I have heard many of my colleagues congratulating the members from St Vincent and the Grenadines and suggesting that this is not only the representation of St Vincent and the Grenadines, but also the representation of us in the region."
The St Lucian prime minister said it was important that countries not only give verbal and moral support, but recognise the cost attached to the state's appointment to the Council.
And Chastanet encouraged other states to join with St Lucia in its gesture.
"We must understand in this region that in my opinion, in order to make sure that St Vincent and the Grenadines genuinely can support the ideas of this region, that we must empower them to do so and I am truly hoping that the other members of the OECS and CARICOM would join in the gesture of St Lucia in helping to make a financial contribution towards the operations of that office for the next two years," he said.
On Friday, June 7, 2019, SVG created history when it was elected to a non-permanent seat on the UNSC for a two-year term beginning January 1, 2020. SVG is the smallest country to sit on the UNSC.