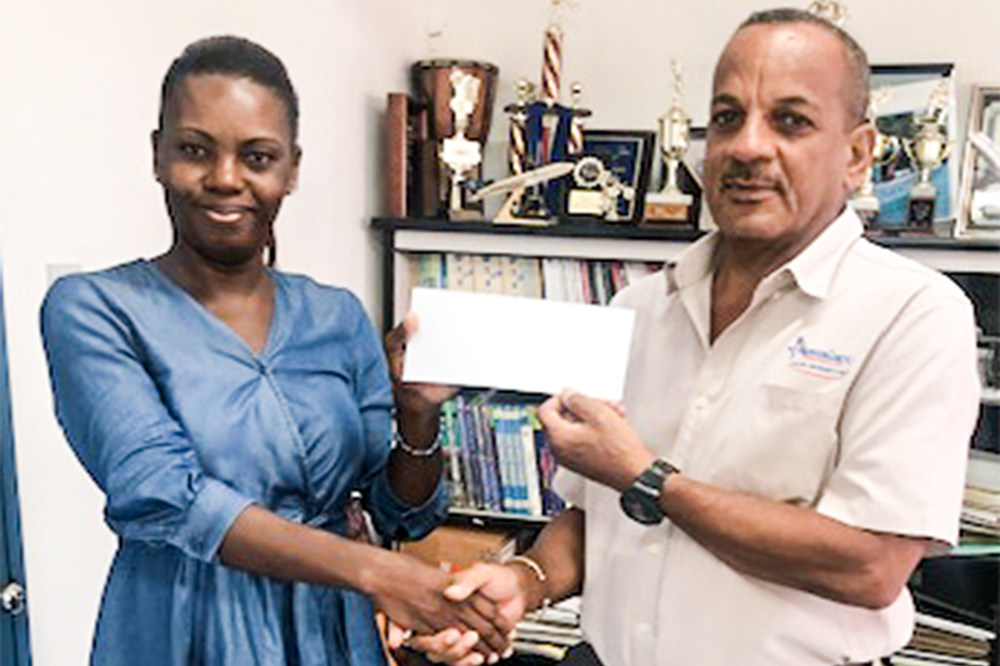 Proceeds from Carnival Escape 2019 for Mayreau
Anyone looking to have a good time while making a contribution to society should consider attending Carnival Escape on June 30.
The all-inclusive event, which is hosted by the group MRI6, is celebrating its 10th anniversary this year and all proceeds will go towards helping residents of Mayreau.
"We donated as a startup, $5000 dollars towards transport and accommodation for kids attending school in Union Island and mainland St Vincent," a release from the group said.
Julian Ollivierre, the headteacher at the Mayreau Government School expressed gratitude for the donation, which would be used to "help defray the educational and travel expenses incurred by the students from Mayreau attending both primary and secondary school".
Ollivierre, in a letter to Keith Boyea, one of the members of MRI6, said that students who attend school in Union Island travel daily by boat and bus, while those who attend school on the mainland must live with family members or strangers.
"This is even more difficult on both parents and students as both living and schooling expenses create even a greater financial strain on parents," the letter said. "We would use our discretion on how the funds are administered…once again, thank you for making a difference in the lives of our children and to ensure that they achieve their fullest potential."
To date, the promoters of this event have made donations in excess of $130,000 in various forms to several charities and institutions.
These include the Milton Cato Memorial Hospital, the School for Children with Special Needs, the Lewis Punnett Home, the National Society of and for the Blind, the Special Olympics Association, Dominica Hurricane Relief, National Parks, Rivers and Beaches Authority and the Financial Aid for persons with Medical Expenses.
Carnival Escape takes place at the Balcombe's Estate on June 30 and begins at 2 pm. Tickets, which cost $275, are available at BMC Agencies and from Leroy Rose at the Bank of St Vincent and the Grenadines.