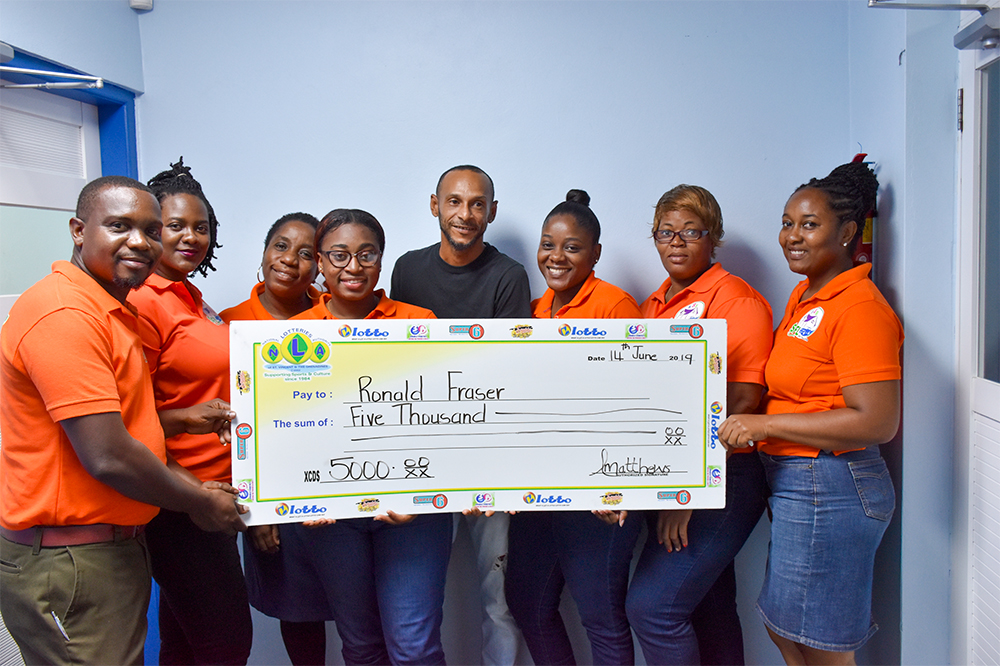 New Montrose man wins Set for Life first monthly draw
The National Lotteries Authority hosted its first Set For Life monthly draw on Monday June 10 at an event dubbed the Set for Life Fete.
At the end of the show, Shelissa Nanton, Miss SVG 2018 selected the winning ticket for the first monthly draw. Emerging from the raffle bin, was a ticket bearing the name Ronald Fraser of New Montrose who won himself $5000 compliments Set For Life.
Fraser collected his cheque on Friday, June 14 from the National Lotteries Authority.
Set For Life offers customers an opportunity to win a grand prize of a House, a new SUV and $50,000 cash along with may other prizes drawn monthly leading up to the grand draw. The grand prize draw takes place on Friday, December 20, 2019. The next monthly draw takes place at Soca Monarch on Saturday, July 6 at the Victoria Park for $5000 as well.