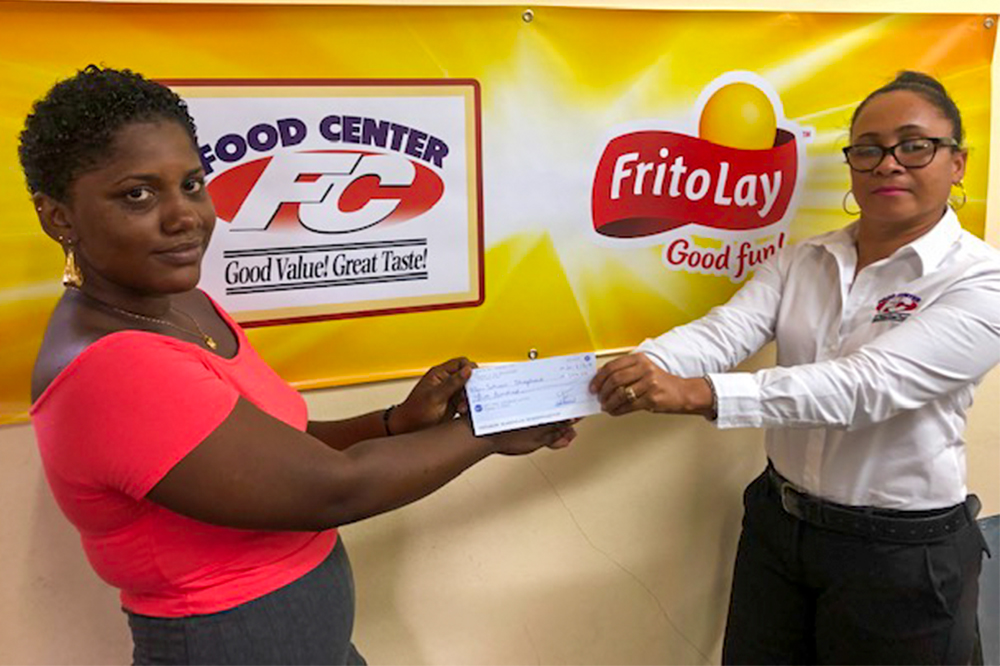 Eight lucky customers win $500 in Food Center Back to School promotion
Eight lucky customers walked away with EC$500 each in the first in a series of draws for the Food Center SVG Frito-Lay Back to School promotion.
Cizannie Todd, Ronelta Sam, Cinder Joseph, Chantel Soleyn, Charlene Charles, Natifa Yorke, Jahvern Shepherd, Cherrieas Mc Nichols are the lucky winners in the first draw which took place on June 17.
The draw is one of six to be held in which customers stand a chance of winning any of the 48 $500 school bursaries, a total value of $24,000.
To enter, participants must place three small pack Frito-Lay snack wrappers or one large pack Frito-Lay snack wrapper in an envelope together with their names and telephone numbers.
The envelope should be placed in the collection boxes provided at C. K. Greaves Supermarket; Knights Supermarket, Bequia; Stephanie Browne, Union Island; Food Center Office, Kingstown Park; Massy Stores Limited; Linda Telemaque, Canouan; Food Center distribution trucks.
The Frito-Lay brands for the promotion are Lays, Doritos, Tostadas, Cheetos and Chokis cookies.
The promotion is geared towards assisting persons with various educational needs. Therefore, persons are encouraged to participate in the promotion.
Food Center is a Food distribution company that distributes juices, oils, milk sweets, cookies, soaps and the Boom Energy drink. Customers could check the Food Center SVG Facebook and Instagram pages for more information on the products offered.
The next draw will be on July 1, 2019.