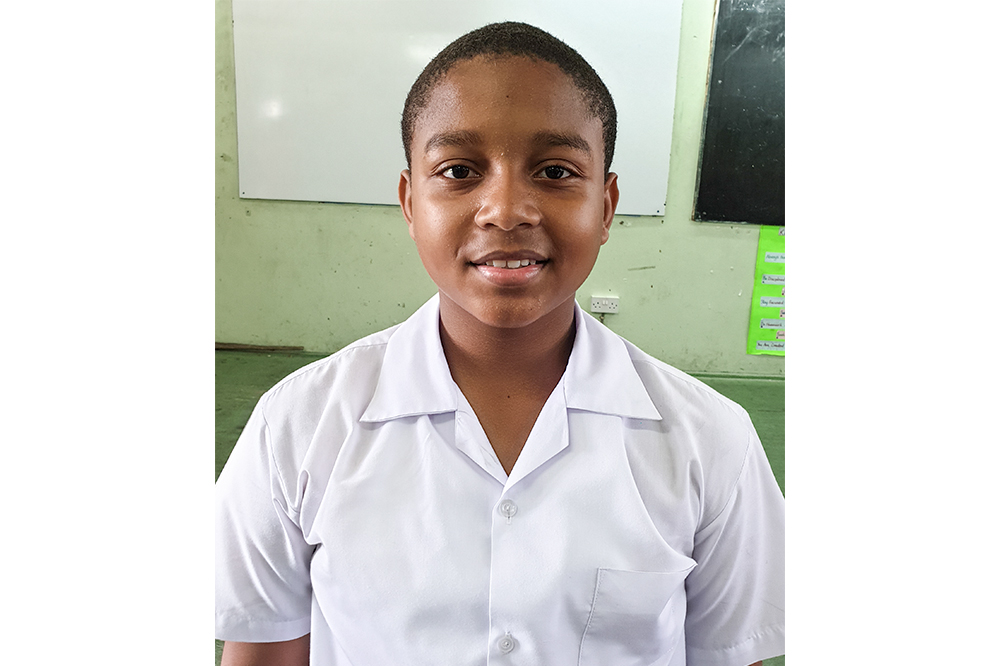 Christian Joseph credits his strong support team for his success in CPEA
Motivation from parents, the input of coaches, the dedication of teachers and hard work are what propelled Christian Joseph to academic excellence.
Christian, 11, placed sixth overall and second for boys in this year's Caribbean Primary Exit Assessment (CPEA) examinations and is one of five students from the Kingstown Preparatory School (KPS) who managed to place in the top 10.
The Redemption Sharpes resident is the son of Keith and Mavis Joseph.
"I believe it was my parents' motivation and them trying to get me in as much activities as I can," Christian told SEARCHLIGHT on Monday.
He added, "thanks to my music teachers, swimming coaches and football coaches and family."
Christian, a member of the New Testament Church of God, Lodge Village said he likes swimming, playing football, playing the piano, "and just overall relax."
He is hoping to move on to the St Vincent Grammar School and to continue on his mission to become a pilot.
"I want to become a pilot because I enjoy flying and I love travelling around the world…I feel pretty proud of myself," Christian commented from his classroom last Monday.
His advice to other students who want to do well at CPEA is, "just study hard, don't feel pressured, put away all the gadgets and do your work."