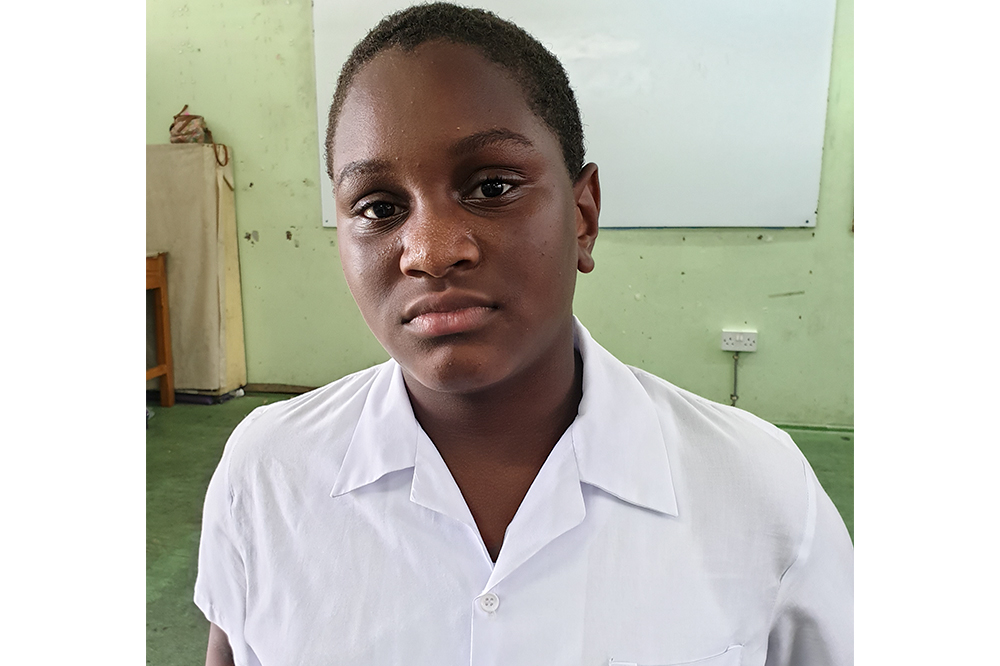 Cain feels proud of his results but still unsatisfied
Although Taj Cain placed second for boys and sixth overall in the 2019 Caribbean Primary Exit Assessment (CPEA) tests, he is not fully satisfied.
"I feel proud. I am not very satisfied though. I was expected by almost everyone to come first, but my result is good, and I am just glad I am going to grammar school," the Campden Park resident who sat the exams as a student of the Kingstown Preparatory School (KPS) told SEARCHLIGHT.
Speaking to the media last Monday, the son of Ann Cyrus and Alfred Cain attributed his success to hard work but also had this to say.
"I have a God given talent which is intelligence and I can't say I study a lot, but when I have to, I do, and overall I work hard."
The student whose favourite subject is social studies said that leading up to the examinations, he focused more on being calm.
"For the final week or so, I was just studying to relax my mind and trying to get my mind off the exam," said Taj who added that he feels good now that the CPEA is behind him.
"I got a lot of pressure off my back and now I will like to relax myself," he explained, while he thanked his football coaches, class teachers, parents and other family members for aiding in his success.
When asked about a career path, Taj said that at this point in time he wants to become a professional footballer. He plays for the System 3 Sports Academy.
"If that does not work out, well I don't know," he said during his interview while noting that he would like to pursue studies in the foreign languages and science when he goes to the St Vincent Grammar School next term.