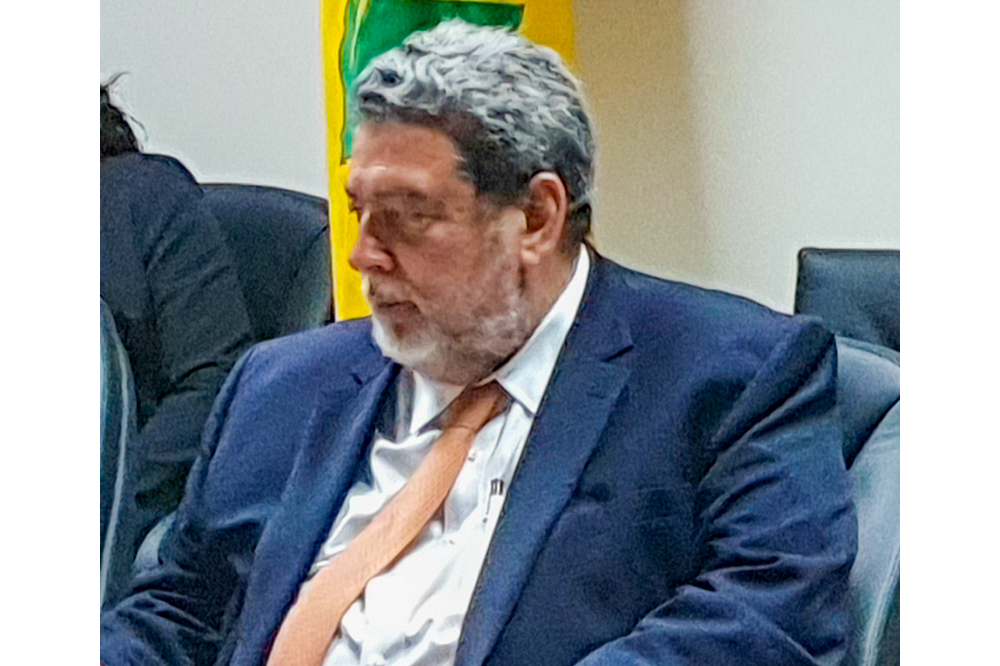 PM shares ideas concerning ABCD commission
African and Caribbean people ought to work closely with each other to address their own interests and challenges. And Prime Minister Dr Ralph Gonsalves is proposing that a commission be established for this exact purpose.
Gonsalves, while speaking at a special sitting of Parliament held for Ghana's president, Nana Addo Dankwa Akufo-Addo, shared his idea for an ABCD Commission of Africa, Brazil, the Caribbean and the Diaspora of Africans.
"Our history predisposes us to a deepening bond with each other. The contemporary realities of the political economy of a dominant globalised monopoly capitalism induce African and Caribbean peoples to work closer with each other in our own strategic interests challenges and opportunities abound," he said.
The prime minister said the ABCD Commission will include the 54 member states of the African Union, where there are abundant resources and 1.4 billion people.
He added that it will include Brazil, where there is a population of 220 million, with 110 million of those people being of African descent.
Gonsalves also said that the other countries in the Commission will be "the 24 countries of the Association of Caribbean States (ACS), which are washed by the Caribbean sea, including all nations of the Caribbean and resource laden countries such as Mexico, Columbia and Venezuela."
"In all therefore, your Excellency, the ABCD Commission will cover a population of nearly 2 billion with huge resources on our lands, in our seas and in our collective lives living and production," the prime minister said. "This is undoubtedly a great cause. Great causes have never been won by doubtful men and women and I am certainly not doubtful about the establishment and the work of the ABCD Commission."