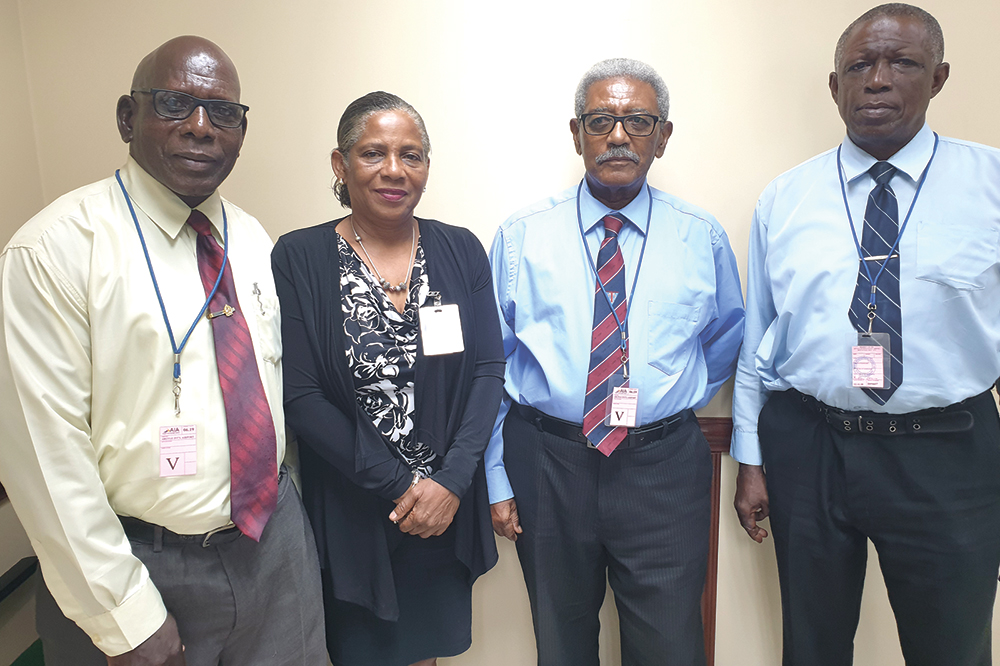 British military veterans and their spouses in line for benefits
Soldiers who were part of any British military force before 1979, as well as their spouses, are being asked to identify themselves so that they can claim benefits being offered by the Royal Commonwealth Ex-services League (RCEL).
The RCEL was founded in 1921 at the Empire Conference in Cape Town, South Africa. The League's aim is to ensure that pre-Independence Commonwealth ex-service men and women and their spouses who are in need of help get it.
Immediate past president of the local branch of RCEL Donald Browne, at a press briefing last week at the Argyle International Airport (AIA), said that persons who fought in World War 1 or 2 or were part of any British armed force in the Caribbean before SVG's Independence and may be destitute, are entitled to two 2,400-calorie meals per day, funded by an allowance.
Browne made this known during a press briefing held to welcome Jamaican Johanna Lewin to SVG. Lewin is the Caribbean project officer of the RCEL.
Addressing reporters at the press briefing, Lewin said the RCEL is funded by the United Kingdom (UK) government and even more funding has been negotiated, so the RCEL is increasing its push to find ex-servicemen and their spouses who may be in need of help. In the past, widows received half of what their husbands received, but now they will receive the same amount.
The figure varies from country to country depending on circumstances, but the base number is a little over 1000 British pounds per annum per person.
Lewin said the money should be used to assist with meals "and not anything else" and they are hoping that they can find more Vincentians and other nationalities who qualify.
Here in SVG, the spouses of four former soldiers who fought in World War 2 are currently on the program. They are Winnifred Lewis, wife of the deceased Herbert Lewis; Melita Boyea, David Boyea's widow; and Evie Gordon, the widow of Henry Gordon. The other person on the program is widow Marie Regisford.
Our last World War 1 veteran died 16 years ago. Over 300 locals served in British forces during the period before 1979.
Lewin said her trip to SVG was in an effort to have discussions with the local RCEL to outline the requirements that need to be satisfied to get on the program and other issues including encouraging searches for persons who are eligible.
Lewin said it is important to look after these people because they contributed to the freedom we have today.
"I am happy to see that we are going to get something more to ensure that these people have a life that has dignity and not suffering. The object is to ensure that nobody who served suffers undue hardship nor their widows," said Lewin.
It was noted that over 7.5 million Commonwealth soldiers served in the British forces during World War 1 and 2 with over 800,000 casualties.
"Our contribution has been significant, so I am hoping that I can find any person, so they don't miss out," said Lewin.
Further commenting, Browne said that currently in SVG, there are people who are coming back from the armed services to SVG because of our army and navy recruitment program and he is hoping that the rules will eventually allow some of these people to qualify.
The press briefing was also attended by Public Relations Officer (PRO) of the Royal St Vincent and the Grenadines Police Force Ex-Service Men League former commissioner of police Michael Charles and Secretary of that League Bertram Cumberbatch.