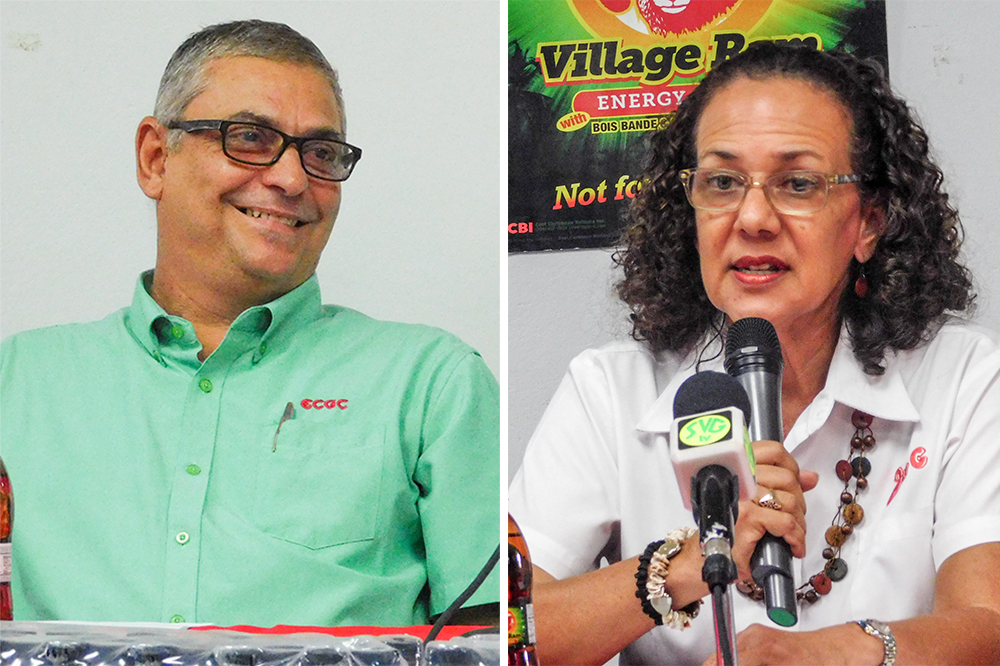 ECGC invests $90,000 in sponsorship of Vincy Mas 2019
The East Caribbean Group of Companies (ECGC) has invested $90,000 in sponsorship for this year's carnival activities.
The company held its official carnival press conference this week and distributed cheques to all rural carnival committees as well as to the Carnival Development Corporation (CDC) for events that will take place throughout the season.
Chief executive officer, Elvis De Riggs said that ECGC did not get involved in carnival sponsorship prior to its purchase of Eastern Caribbean Bottlers Inc (ECBI).
"Bottlers joined ECGC five years ago and its flagship product Ju-C and the uniquely Vincentian Village Ram returned to the local market. ECGC has since, with every successive year gotten more and more involved in carnival. This came about as we gradually regained market share through the support of all our customers. This allowed us to give back in a more meaningful way," he said.
And he thanked all of the company's customers for their support, which has afforded ECGC to continue giving back to society in many ways.
Rachel Haslam, the marketing manager said that the company, throughout the years, has got involved in many areas of Vincy Mas. And as a result of its relationship with the CDC, ECGC has been awarded the title sponsorship for this year's kiddies carnival events.
"CDC has put a lot of effort into putting added attractions in place to make it a fulfilled afternoon for all the children, so parents, you need to save the date of Saturday, June 29 because that's Ju-C's Junior Fete World: Mas Edition," she said.
Haslam also said the company provides platinum sponsorship to the Digicel Social Club under the Ju-C brand.
She added that the new Purple Army Monday t-shirt band will also receive sponsorship under the Village Ram brand and calypso tents will also receive sponsorships in the form of drinks and Village Ram t-shirts.
"Other ECGC beneficiaries include the rural committees and we've become a little more co-ordinated and organised with the rural committees and I'm sure they will all appreciate that. We take great pride in working with each committee and the affiliation really started last year and once again all of the committees will receive cash and products," the marketing manager said.
ECGC's sponsorship will also extend to the j'ouvert band, Country Meets Town, the Mas Bands Association and some private promoters.
Ricardo Adams, the CDC chairman said that ECGC has had a long relationship with the corporation which is demonstrated in their sponsorship of all aspects of carnival.
And he said it shows that "they are not concerned about simply what is happening in Victoria Park but they are concerned about what is happening nationally for carnival," as it is a national event that benefits all Vincentians.
Ashford Wood, the chief executive officer of CDC also delivered brief remarks at Monday's press conference.
Wood extended "a special thank you" to the company for their support over the years, which he said has made some of his work as CEO less difficult.
And he encouraged the public to patronise ECGC and ECBI products when they attend carnival shows and in their everyday lives so as to ensure that the company can not only continue its sponsorship but also be able to increase it as well.